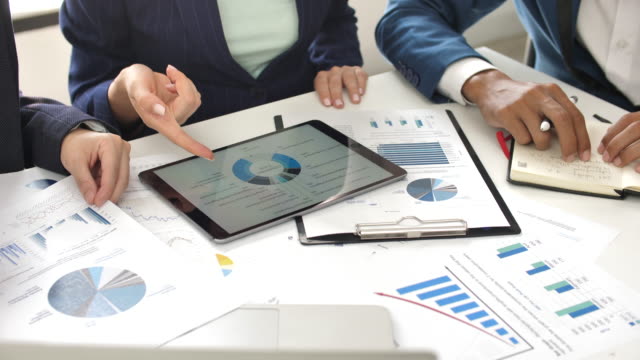 If you want to be permanently successful with your website or online shop, you not only need a well-thought-out concept and high-quality products but above all have to be found by customers. Marketing serves this purpose – but in the case of online shops, in particular, it is often not enough to permanently win a sufficient number of new customers. Search engine optimization supplements marketing and ensures that users get to your site when searching for products or shops via Google and Co.
This can be done with in-house SEO employees – but many companies shy away from spending resources on such positions. Now one or more existing employees could be qualified for search engine optimization, but on the one hand, this is always costly, on the other hand, time-consuming and thirdly, SEO is more a process than a project, which, in addition to broad specialist knowledge, also consists of constant updates, many tests, and trials.
Understanding an SEO Agency
An SEO agency is the best option for many companies to increase their visibility in search engines like Google and thus attract more customers. However, as in every industry, there are also famous black sheep among the SEO agencies, which do more harm than good. So how can you be on the safe side when choosing your SEO agency?
SEO agencies usually offer a broad portfolio. The core business of an SEO agency is mostly (organic) link building, on-page and off-page optimization, monitoring and advice, search engine marketing (SEA), and online marketing. In addition, some agencies can also take advantage of services such as optimization on Google's local search, web design, conversion optimization, and web development. Exactly which services an agency offers varies greatly – depending on the orientation of the agency and its employees – and is best to inquire directly from the agencies via the website or by telephone.
Checklist: How to find the right SEO agency
With the help of the following checklist, you can determine whether an agency you are talking to is trustworthy and whether it has realistic goals. First of all, we will introduce you to the characteristics of a reputable agency – so you can judge with relative certainty who is worth contacting at all. We will then show you which promises you will never hear from a trustworthy agency. We also provide you with questions that will help you to find the right cooperation partner.
A trustworthy, serious and successfully working SEO agency …
Has its own website that can be easily found using search engines
Has a broad portfolio and not limited to pure link building
Easily contacted as contact details (including phone number) are easy to find on the website
Provides you with a direct contact person if you are interested in your service
Advises you instead of just conducting sales talks with you and answers all your questions in detail
Assures you (in writing if necessary) that the measures taken to increase visibility in search engines comply with Google's guidelines for webmasters
Makes it clear that an increase in visibility cannot happen within a few weeks. Keep in mind that link purchases and any non-organic link building are not compatible with Google's guidelines for webmasters.
Offers you a (at best monthly) reporting with all important data (rankings, traffic, possibly conversion rate, etc.), which is sent to you without request or inquiry.
Has the shortest possible contract term (at best three or six months)
An SEO agency should by no means …
Can only be reached via email
Certain rankings and placements promise
Promise that your search engine visibility will improve by a set amount in a set amount of time
Offer packages, eg "1,000 backlinks in 4 weeks"
Without knowing your website, claim that there is no need for on-page optimization
What questions should you ask?
Agencies that do not really work seriously will probably stumble on the following questions. Sometimes they give no or unclear answers or try to offer you services instead of answering the questions directly.
What kind of links are you building?
At best, many different. A natural link mix can be achieved through links from blogs, forums, some from social media channels. The most important thing is: the mix has to look natural.
With on-page optimization: Do you only consider technical aspects?
No. Successful on-page optimization also consists of checking the content (above all texts, but also images, videos, infographics, etc.).  And if your agency also offers social media services, they can tell you directly how your content is spread most widely via social networks.
What can you do yourself?
Hiring an SEO agency doesn't mean you have to stand idly by until results are presented to you. The most important own action is to confront the agency with every question, suggestion, and request for an update. However, you shouldn't expect great results after just a few weeks. Search engine optimization is a lengthy process that includes measures that sometimes only take months to show their effect. You should still receive full reports.
In order to check for yourself whether the agency is achieving success, you should use link management tools to monitor the number, type, and source of the links that are being established. So you don't have to give everything away and you have control in case you become skeptical or ask yourself whether there are already stage wins.
Search engine optimization is always a process and therefore both complex and long-term. Expecting quick successes would not correspond to reality; Nevertheless, you do not want to pay an agency for services that are of no use. By choosing a reputable agency for which the trust of their clients is one of the main goals, you are already taking the biggest step in the right direction.