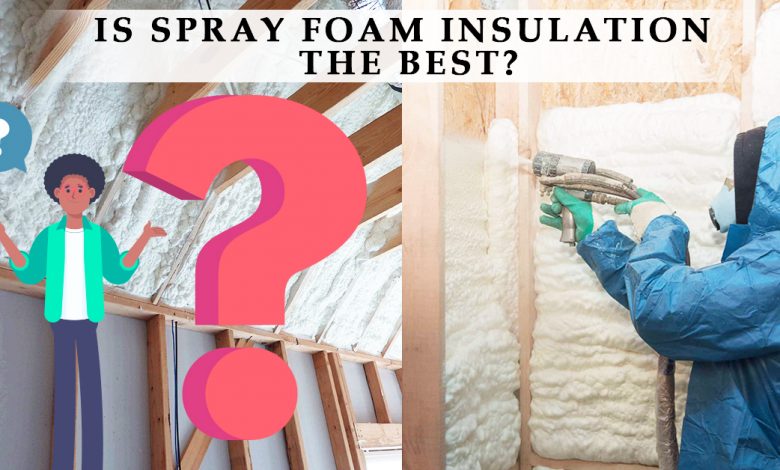 An eco-friendly material, Spray foam insulation is used to insulate homes. It is durable and efficient, and thus, has become a great alternative to traditional insulation products out there on the market.
This is made by a combination of two composite materials – isocyanate and polyurethane, with the help of special equipment. Then, the mixture is sprayed onto the surface to be insulated through a heated hose. Find out what makes it the best.
Reduces energy expenses
This is a practical option, which can reduce energy expenses and can keep houses cool during summers and warm during the winter season. It is able to safeguard against the loss of energy by sealing against the entry of air. It can protect the environment, reduce utility expenses and improve the quality of air as well.
Cost-Effective Over Long Term
Why is spray foam insulation so expensive? This is due to a number of factors involved, which are costly, such as:
Chemicals involved
Project size
Project location
Building code requirements
Types of material specified or needed, such as closed-cell or open-cell spray foam
Amount of material needed
Labor
The initial investment for this kind of insulation can be affected by many such variables. Despite the high costs, the high savings on energy expenses make foam insulation one of the best options.
Does not attract mold
Can mold grow on spray foam insulation? It does not, as a product, attract mold. It does not deteriorate, rust, or rot, unlike metal or wood. Thus, when an area is sprayed properly with foam insulation, it never becomes a hospitable ambiance or source of food for a colony of molds. Due to this reason, such kind of foam is a perfect option for installation for areas like garage, basement, and attic.
Can work as a perfect sealant
Can spray foam insulation be used in existing walls? It may be applied in the existing walls when the current insulation is taken off and the wall cavity gets exposed. When it is added to existing walls, it can ensure air sealing and can resolve all the annoying drafts and cold spots.
Can dry out fast
Can spray foam insulation get wet? Yes, it can. Such kind of foam gets wet and while water can move through it, this kind of insulation does not indefinitely trap moisture. Thus, it can dry out. When the foam becomes wet or even after it becomes submerged, there is no need to have it replaced.
Eco-friendly in form
Most of the spray foam materials happen to be soy-based and water-assisted. Thus, there is not a lot of negative effect on the environment. When installed in a proper way, most of the spray foam insulation cost materials generally do not foster the growth of insects or mold. These never break down, and can thus – create a sealed interior space, keeping out pollutants. This kind of insulation can stick to steel, wood, and most other forms of material. It may be used for renovations or new constructions.