Automotive
Vehicle Loan Interest Rate Influencing Factors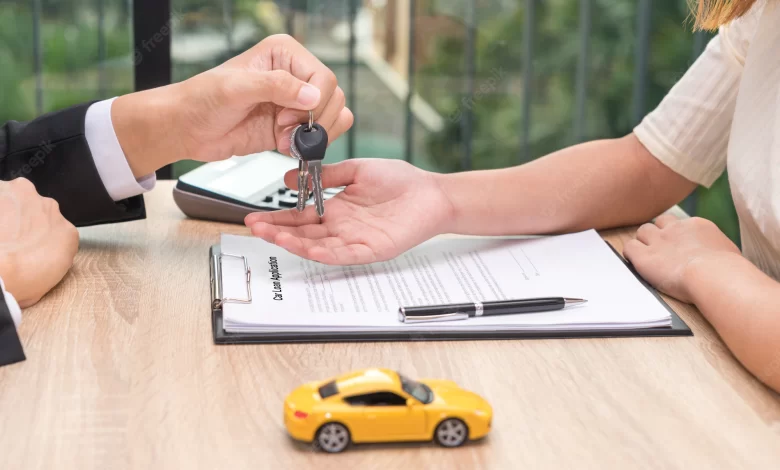 In order to improve clients' spending power, Indian banks offer fast vehicle loans at favorable rates. Most banks offer vehicle loan for practically all brands and models of cars currently on the market, so whether you want a new or used car, you can get a loan quickly. Choose a bank that offers low-interest vehicle loans with a flexible loan term and a low processing fee. You may be able to finance your dream car up to 100%.
Here's how to make the vehicle loan application procedure as simple as possible. Thanks to technology, almost everything you want is at your fingertips. So, if you're looking for a new or used auto loan, think about the advantages of going online. You can find out if you qualify for a car loan, compare different auto loan options, and get an instant quotation. Furthermore, you can use the online vehicle loan calculator to estimate the cost of your loan.
Low interest rate vehicle loan
Your vehicle loan will be more expensive if the interest rate is higher. There are a few options for getting a car loan with a low interest rate. To do so, you must first comprehend the factors that influence the interest rate on your auto loan:
Credit history
Credit history determines the interest rate you will be charged on each loan you apply for. If you have a credit score of 750 or higher, your chances of getting a car loan are better. A low credit score indicates that you will be unable to repay the loan. As a result, banks prefer to lend to people who have an excellent credit score. A better credit score will not only make it easier to acquire a loan, but it will also provide you more bargaining power. If you have a higher credit score, you can haggle with your lender for a cheaper interest rate. Those with a bad credit score, on the other hand, are more likely to be denied or receive a loan at a higher rate.
Amount of down payment
If you have a lump sum of cash or have been saving for a car, you may use it as a down payment and then apply for a car loan to cover the rest. This reduces the amount of money you'll need to borrow for the car's primary loan. The larger the down payment, the less the bank will have to lend you. The bank's risk will decrease as a result. It also demonstrates that your financial situation is stable. The bank may be able to provide you with a loan with a reduced interest rate.
Income level
In addition to your credit score, your income level is considered when determining your vehicle loan eligibility. Banks appreciate those who have a constant salary and a secure job since it demonstrates their ability to repay the loan. When an applicant has a consistent monthly income to pay EMIs, the chances of defaulting on a car loan are lower.
It is preferable to have a lower debt-to-income ratio. This will demonstrate to the lender that paying the EMI won't be tough. As a result, the lender will have more faith in your ability to repay. This improves your chances of acquiring a low-interest loan.
The loan tenure
A car loan can usually be taken out for up to seven years. Banks typically charge a higher interest rate for shorter-term loans and vice versa. It's understandable that deciding on the correct loan term can be challenging. Calculating the EMI of your car loan will make things easier. Calculate the total interest payment for the loan tenure you want and choose the one with the lowest total interest payment.
Car model and age
When you get a car loan, your car becomes collateral and is hypothecated to the bank for the duration of the loan. In the event of a loan default, the bank will seize and sell the vehicle to recoup the outstanding loan balance. As a result, when determining the interest rate, the bank must consider the car model because not every model will sell for the predicted price. When compared to less popular automobile models, popular cars have a higher resale value.
Another deciding aspect is the car's age. Taking out a used car loan puts the bank at greater risk. As a result, a used automobile loan will always have a higher interest rate than a brand new car loan. The interest rate for used or pre-owned car loans is higher than on new car loans. This is due to the fact that antique cars deteriorate with time and use.
Vehicle loan eligibility criteria
The requirements for loan qualifying may range from one lender to the next. The following are some of the most frequent requirements:
Age — The borrower's age group is taken into account, with most borrowers falling between the ages of 21 and 60.
Employment status – Whether you are employed full-time, part-time, or self-employed has an impact on your loan application. Lenders like to grant loans to persons who have a consistent income or employment stability.
Income – The minimum monthly income must be between Rs 10000 and Rs 20000, though this varies by lender.
CIBIL score — A CIBIL of 600 or higher is required. This score reflects your credit history as well as your ability to repay the loan.
The types of car loans offered are,
Loan for a new car
A new car loan, as the name implies, is a type of financing offered by banks to purchasers who are looking to purchase a new vehicle. Under this sort of car financing, banks often provide up to 85% of the total value of the car. The buyer can take out the loan before or after acquiring the car under this sort of loan, but it is at the discretion of the bank. The car is used as collateral, and the user must pay the EMIs on time in order to repay the loan within the agreed-upon loan term. If you don't pay your EMIs on time, the bank can take your car.
Loan for used car
A used car, often known as a pre-owned car, is one that has been driven by one or more people for a length of time. For such pre-owned cars that are less than three years old, banks and financing agencies give loans. Because automobiles are depreciating assets that lose value with each passing year, the loan amount granted for such vehicles is lower than the loan amount offered for a new vehicle. Banks usually provide between 50% and 80% of the vehicle's current market value. Banks have offered up to 90% of the car's worth in some instances.
Loan against car
This is a sort of car loan in which banks give borrowers with a loan secured by their vehicle in order to meet their financial needs. This form of car loan is beneficial to borrowers who are cash-strapped. This loan allows a consumer to borrow up to 50% to 80% of the vehicle's current value. In this situation, the car is used as collateral, and it is released once the borrower has paid back the loan in full.
Vehicle loans are usually approved within a day at most banks. Applying for a car loan online allows you to benefit from quicker approvals and funds release. However, to avoid a negative impact on your credit score, avoid applying for many loans in a short period of time. You can acquire a cheaper interest rate auto loan if you have a strong credit score, a regular income, and a flexible loan tenure.