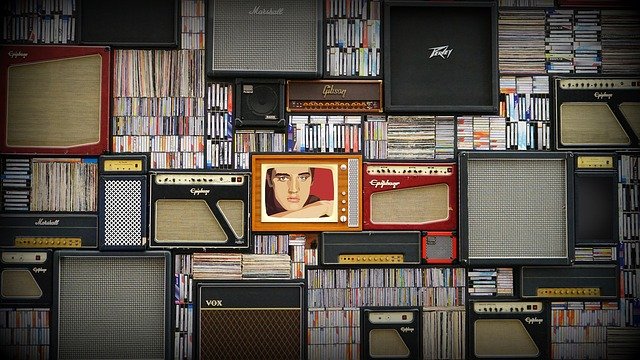 Imagining life without music is nearly impossible; music brings out genuine emotions within us. It helps calm our senses and allows us to live in the moment, and it does the same to children of different age groups. Kids enjoy music. Introducing the concept of music in the classrooms will surely brighten their day and encourage a healthy environment conducive to learning. How does the introduction of music in nursery schools help? Here we list the benefits of music in the classroom and its impact on the children.   
Some benefits of music in the classroom
Music excites young minds; that is why we see babies often stop their crying or tantrums when playing a favorite song or a lullaby. It is when music helps to communicate their feelings. Studies have proven how kids can assign specific emotions to pieces of music. Many nursery schools in Abu Dhabi have introduced music into the classrooms in recent years as a part of their extra-curriculum activity, and the results are tremendous. Starting the day listening to calm music enables students to improve their minds and boost their learning abilities.
Behavioral improvement through music
Classical music generates a positive impact on the minds of children. It helps them release their stress, making them more creative and focused on their studies. When a body is calm, it generates the dopamine hormones responsible for creating a soothing effect on the mind. Playing soft classical music in the background during the lessons can help the child concentrate by relaxing their brains. 
Learning through musical songs
The young mind of a child is like a sponge. It absorbs all the information and uses it accordingly. Children grasp new things quicker than usual. Hence in early childhood, singing them nursery rhymes is the fastest way to help them memorize them. Playing songs during transition time allows them to recognize a change in an activity. It then becomes a routine, and hence adapting to the new change becomes more effortless. Many pre-school and nursery teachers have observed that children learn lessons better when taught in songs or if the lesson is played in music.
Enhancing playtime with music
After spending hours concentrating on lessons in the classroom, children find it relaxing to hear their preferred songs played during break time or intervals. Listening to selective music known to them helps them destress their minds, putting them in a happy place. Schools can choose to play trending tunes, dance tracks, action songs, or play the music that suits all age groups. It is the best way to unlock a child's potential and help them progress while letting them have fun at the same time. 
Conclusion
It is essential to raise your child with the finest education to build his IQ. It is equally important to let them grow while learning; this enhances their EI (Emotional Intelligence), independent of IQ.  There are many benefits of music and through music, children learn and refine their learning skills and also acquire a sense of discipline. They can communicate well with their friends and even understand the different cultures through music. Get your child enrolled in the best nursery schools in Adu Dhabi to accomplish the goals you have set for them as a parent. Join International School in Abu Dhabi and let your child explore their learning ability. Book a virtual tour of the school and get to know us better.