Home Improvement
Types of Zen Principles used by interior designers for your sweet home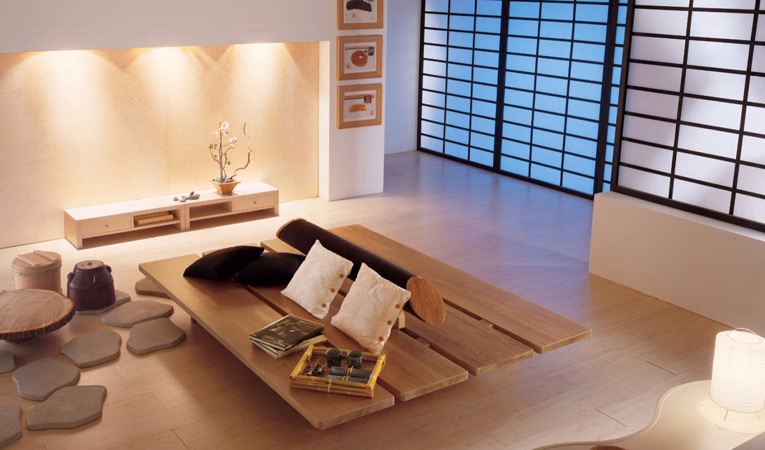 Introduction:
Interior designing is a vast subject to cover, because we even a single mistake will cost you thousands and even lacs. All over the world interior designers, architects and builders use certain process.
It might be a traditional one or a modern & innovative one. But they prefer not to deviate the concept from culture which is there for more than 1000 years.
Because we cannot mix the north Indian culture with south india. But there are certain principles which can be merged with other culture and traditions.
Zen Principles are entirely different from other concept. It provides you two concepts. If you want to do a complete zen principles then the zen concepts offers you variety of design. At the same time if we want to merge the zen designs with other concept. ZEN Principles can easily for integration.
Here are the few important principles of ZEN.
Shibumi:
Focus on effortless perfection. This Japanese word is quiet straight where it needs some refinement, noble and fulfillment.
We cannot design shibumi with measurements and analytics. It's a complete feeling. A professional interior in chennai like EPS can do that. Our architects will implement simplicity of spirit in the designs.
Every architect is well trained in interior designing domain.
Fukinsei:
Fukinsei means Imperfection or Asymmetry. We might think asymmetry doesn't work in interior design. But zen principle is totally different. If you want your interior design must merge with the nature. The ultimate guide you must follow is Imperfection.
Just look at the nature, it's completely imperfect right. The rocks, mountains, and trees everything is imperfect around us.
Making an informal shape will enhance the beauty of the interior designing.
Kanso:
Kanso means simplicity, if you ask goal oriented people "what helped you to achieve your goals ?". They give a immediate reply, they say simplicity. Simplicity not about person behavior or character. Its all about presence of mind and peace.
We can see many products which look very simple but provides you high functionality and efficiency.
KOKO:
We must focus and gain clarity from regular outcome. Focal point of interior designing is very crucial. We cannot complete the koko principle without a proper focal point.
As the centre of attraction, focal point will allow us concentrate on the main matters. Bring similarity between focal point, wall color, furniture and décor items.
Shizen:
Shizen is nothing but naturalness. Merge your design with the nature, you can implement modern technology but merging it with the interior concept will take your living to next level.
Try to grow indoor plants, try to have some pools etc., these decorations will help you to live with the nature.
Datsuzoku:
Breaking rules is very peculiar because principles are introduced to complete the designing perfectly. No other interior principles allow us to break the rules. But Zen encourage us to break the routine.
Always try to make some new designs. Architects always implement datsuzoku for regular innovation in the process.
Sijaku:
A Zen Practitioner knows how to achieve self awareness and focus. Stillness or Tranquility is an art, where it brings your calmness into your interiors.
Conclusion:
There are dozens of interior designing principles available in the architect world. Where we need to implement based on the need and preference of the customers. There are other concepts available in interior designing.
Psychology 7 Element Concept
Buddhism Principles
Arabic Principles
European principles
Hinduism principles
Architects should focus on every principle; sometimes you can merge one with another for a proper for a perfect output.  Interior designing concepts will influence your positive emotions and trigger your behavior.