Fashion
No Hair? No Problem: 10 Killer Fashion Tips For Bald Men
10 Ideas For Stepping Up Your Fashion Game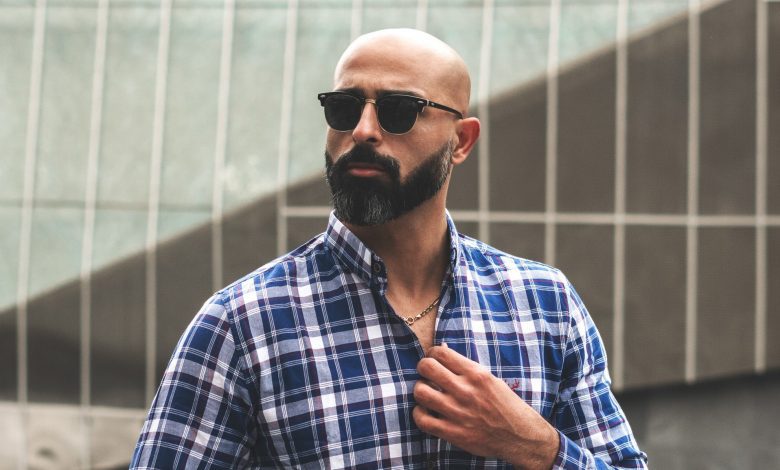 Who says bald guys are less attractive? Vin Diesel, Dwayne "The Rock" Johnson, Jason Statham, and Bruce Willis beg to differ. Yes, having thick locks you can style the way you want is amazing, but it doesn't mean you'll look any less without them. 
Whether it's your personal choice to go smooth-headed, or it's an inevitable fate dictated by genetics and age, you can do something to level up your look.
If you're looking for men's fashion ideas to take your fashion game up a notch, check out these 10 killer fashion and grooming tips!
1. First things first: Change your perspective
Your hairline is receding. Your temples are beginning to thin. You've tried a couple of hair loss remedies and creams but none of them worked. You realize that it runs in the family and you know where this is going. You know what? Just embrace it and stop trying to fight against the tide. 
Instead of stressing about whether or not this new hair growth gel is effective, divert your time and energy to finding the right menswear, footwear, and men's fashion inspiration. Look at your hair loss as an opportunity rather than a problem. Accept it instead of constantly trying to disguise it. 
The earlier you embrace it, the earlier you'll have a more positive mindset about your appearance. You'll look better and feel better about yourself. 
2. Shave it all
There's no turning back: shave your head and own it! Let go of the few last hair strands you're still hanging onto. 
It's either you shave it fully and look like a sexy beast that you are or keep that nasty horseshoe and look like an old, medieval friar — your choice. If not completely shaved, try to keep your hair to a minimum. Not only will you look younger and more masculine — you'll also feel a lot better about yourself. 
I mean, just look at the photo of Billy Zane above. He's 15 years older in the right photo but the absence of that horseshoe from the left photo made him look a lot better.
3. Find the right headwear
Again, the way you look at headwear will depend on your mindset. If you've embraced your real self and found beauty in the absence of hair, then your caps, hats, and beanies would serve a different purpose. They won't be just cover-ups intended to hide your baldness — they'd be fashion pieces that flatter your look. 
Depending on your fashion style, headwear pieces like baseball caps, bucket hats, ivy caps, fedora, and pork pie hats look amazing on bald guys. 
4. Think you can rock a turtleneck? 
You don't have to be a CEO of a trillion-dollar company to look stunning on a turtleneck sweater. In fact, these sweaters happen to be flattering for bald men. The curvature of a shaved head is framed nicely by a turtleneck shirt or sweater. 
5. Go for menswear with contrasting colors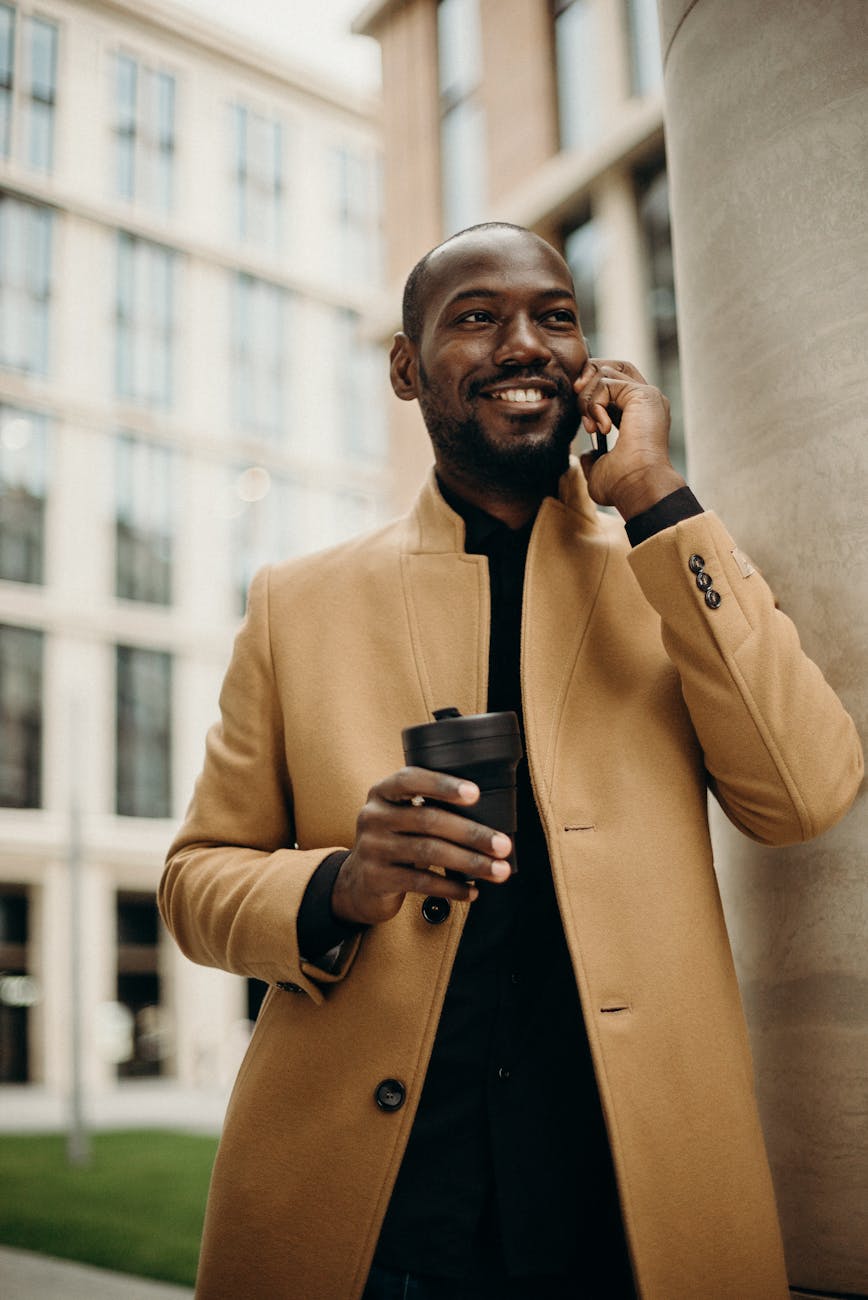 Colors play a key role in your shaved look
Just a friendly tip for bald guys: when dressing, the best outfits are the ones that provide contrast with your skin tone. A bald head offers far less of a natural contrast, so let the different shades in your wardrobe compensate for the lack of it. 
Go for darker hues if you have paler skin, and opt for lighter hues if you have medium or dark skin tone. 
6. Avoid bulky tops
When dressing, pay attention to your upper body. The absence of hair creates a smaller head, providing a contrast with your shoulders, chest, and muscles in your neck. That said, wearing big, loose, and bulky shirts can mess up your proportions. The same goes for baggy trousers. 
Nail the fit of your top — not too loose nor too skin-tight.  
7. Cutaway Collar Shirt + Double Windsor Tie
If you regularly dress in a suit and tie, think about going for "cutaway collars" or the widespread collared shirts. Pair them with a larger, triangular-looking tie, like the double Windsor. These two details match perfectly with the curvature of a shaved head. 
8. Consider wearing accessories and tattoos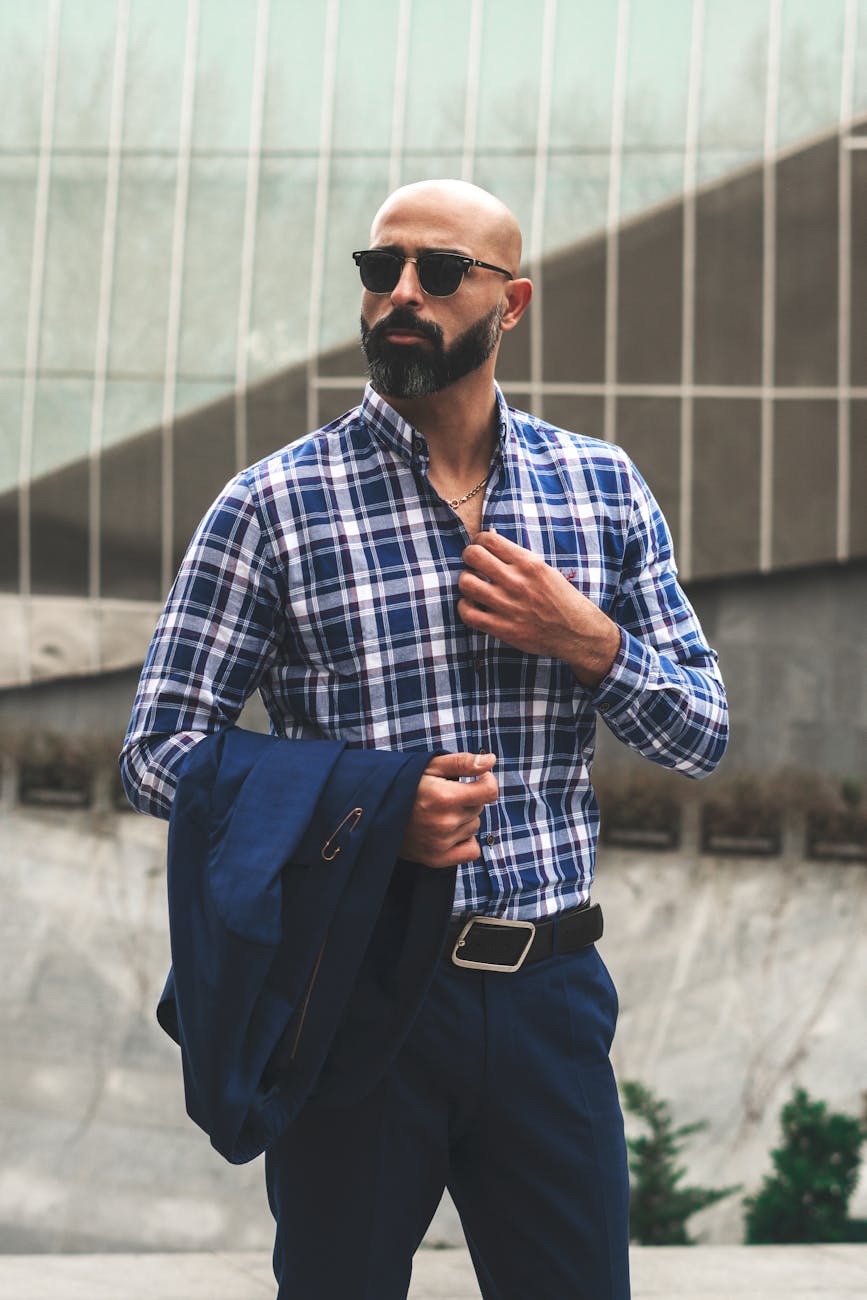 Speaking of contrast, you may also consider accessories and even tattoos to level up your look despite the absence of your crowning glory. Sunglasses, for instance, help to effectively break up the tone of your face and scalp. Tattoos, on the other hand, also boost your personality and even your sex appeal. 
9. Grow a beard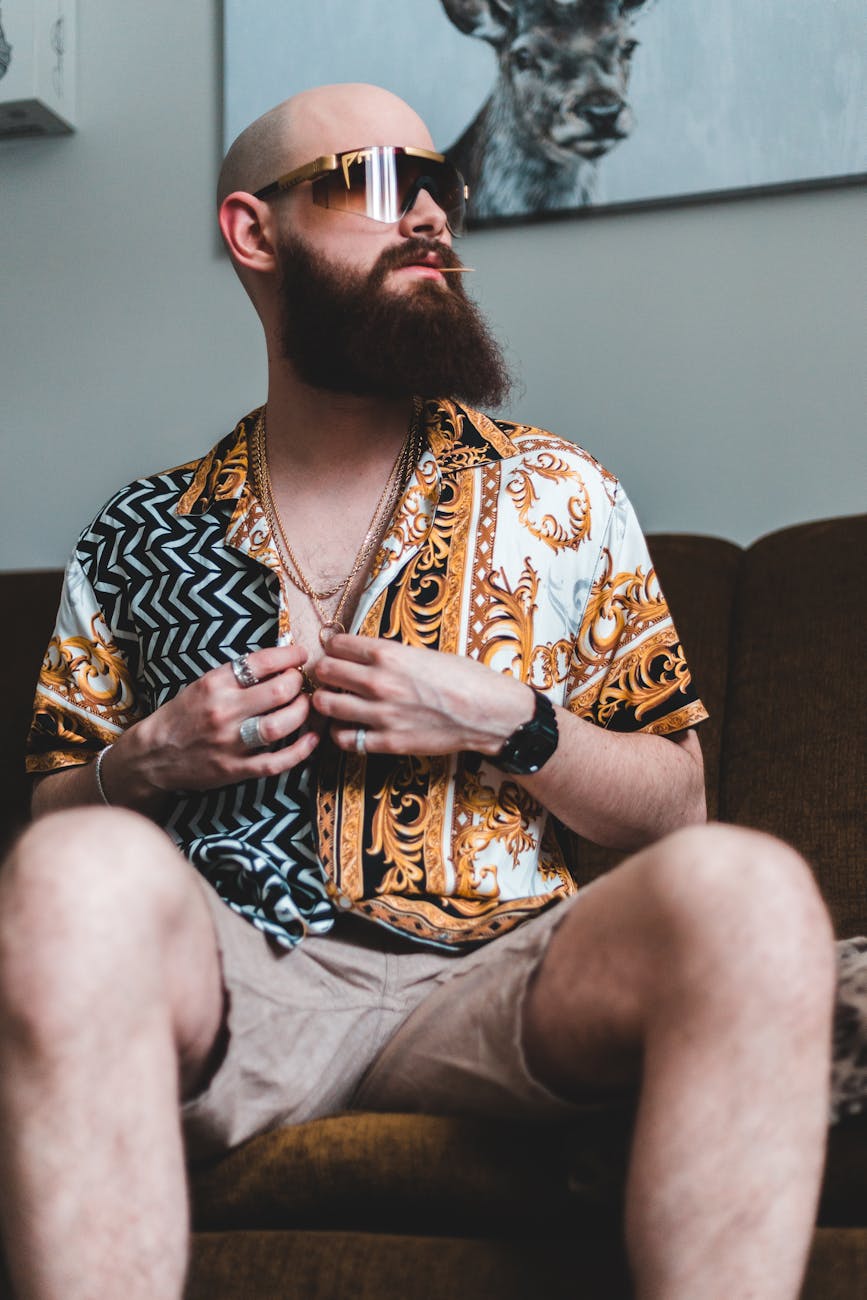 Can't control the hair growing on top of your head? See if you can tame the ones growing in your face. Bald heads and beards go well together as doughnuts go with coffee. It creates contrast and draws attention away from your hairline. 
Experiment and see which ones compliment your face shape and shaven scalp. You can start with a light stubble, heavy stubble, or go full Hagrid. 
10. Hit the gym and beef up!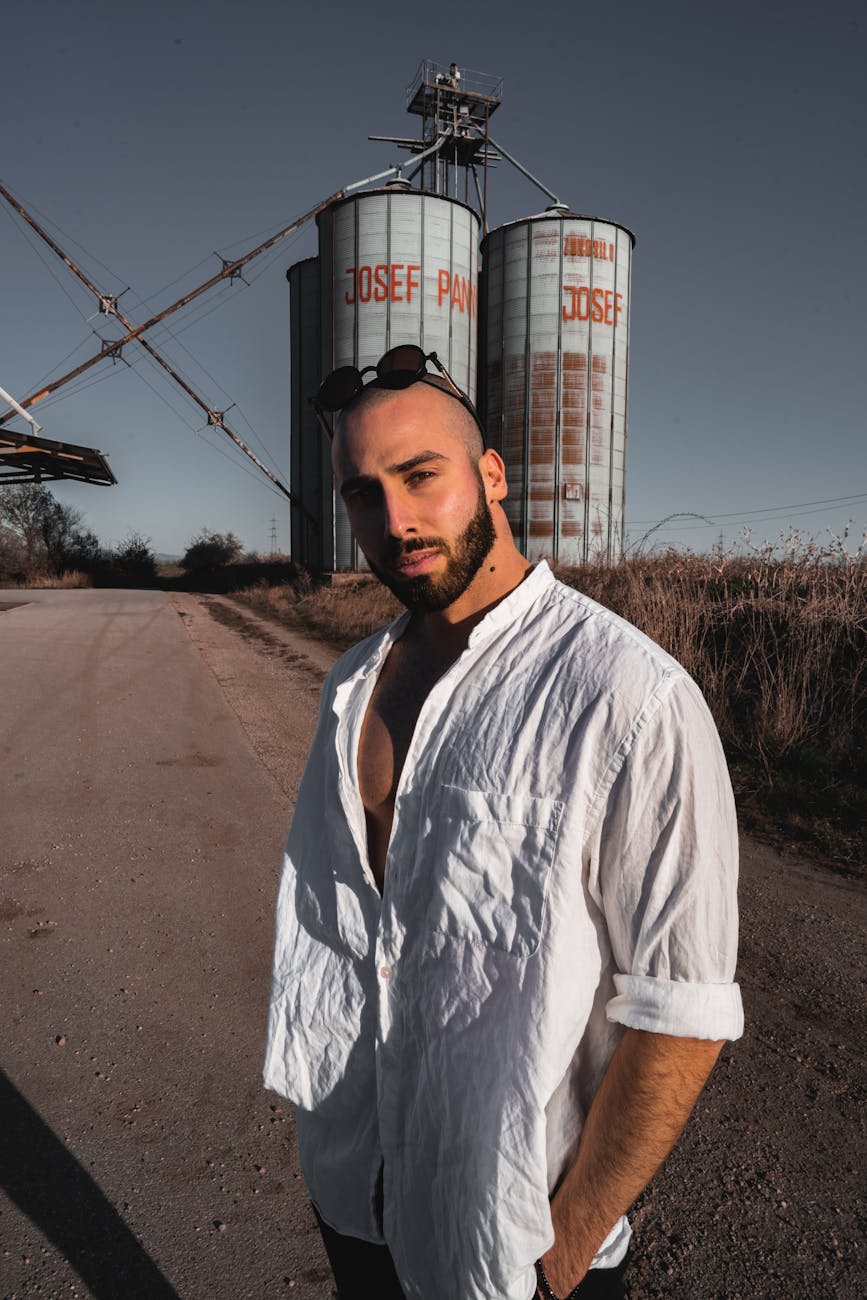 Hair loss is inevitable, but here's something you can totally control: your physique. Bald men look way more attractive with a toned, muscular body. In fact, a shaved head plus a strong physique instantly creates a greater appearance of power and confidence. 
You have the advantage! Men with shaved heads naturally look more athletic and muscular than guys with hair. You just need to tone it up a little with physical training and a high-protein diet to look your best and improve your health. 
Author Bio: Carmina Natividad is a savvy writer for Northern Menswear, an online streetwear fashion website for men, delivering clothing and footwear products from top UK brands. She loves sharing tips about fashion and lifestyle for trendy gents.