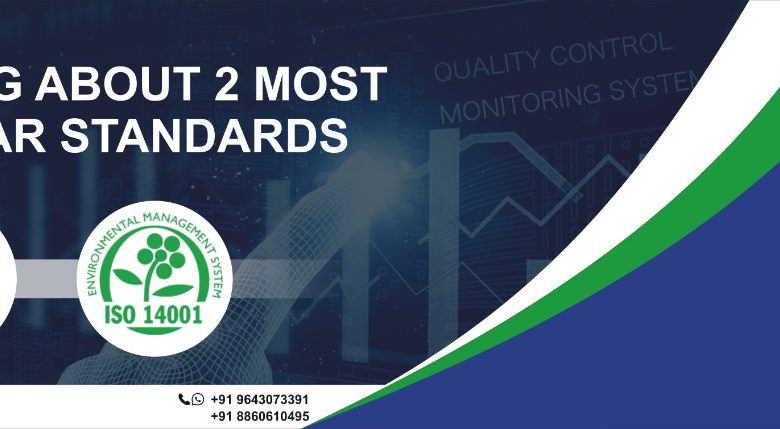 Myanmar is one of the fastest-growing markets in the world. With huge potential in the textile industry, as well as agricultural products, Myanmar has seen the rapid rise of organizations in the recent past. This has increased the need for gaining enough credibility to stand out in the crowd. For this purpose, ISO certifications in Myanmar can be really helpful for organizations. The International Organization for Standardization (ISO) publishes a certain set of standards that helps the organizations in maintaining the quality and safety of products as well as efficiency of processes. There are certain standards such as ISO 9001, ISO 14001, ISO 22000 Certification, ISO 45001, ISO 50001, and so on. However, the most popular standards in demand are ISO 9001 Certification and ISO 14001 Certification.
So, what is so special about these two standards?
For any business to thrive, it needs to take particular care of the quality of its products. In this regard, ISO publishes ISO 9001 Certification which helps in the establishment of a Quality Management System (QMS) in an organization. It lays down the framework for implementing quality controls in the processes in order to meet the customer's expectations.
The deteriorating environmental conditions are not a secret anymore. There are various agreements at a global level that aim at checking the impact of our actions on the environment. The individuals and organizations alike are required to adhere to certain practice that helps in preventing any adverse effect to the environment. In this pretext, ISO 14001 Certification helps in establishing Environmental Management System (EMS) that provides a framework for keeping a check on organizational activities for their impact on the environment.
Both ISO 9001 Certification and ISO 14001 Certification follow a common High-Level Structure (HLS) that helps in maintaining consistency in processes as well as in integrating with various management systems. Let's look at the differences between these two standards:
Differences between ISO 9001 Certification and ISO 14001 Certification:
Both the standards share the 10 clauses of HLS but there is a difference in their subjects. There is a difference in requirements for both these standards in the shared clauses.
ISO 9001 requires "performance evaluation" which tracks customer satisfaction. This particular factor is absent in ISO 14001.
Clause 6 of the ISO 14001 standard requires planning for environmental aspects, which is missing in ISO 9001.
Where ISO 9001 focuses more on the product's quality and safety, ISO 14001 focuses on the effect of the product on the environment through a thorough assessment of the processes and their impact.
Now, getting an ISO 14001 Certification in Myanmar has become much easier. With its operations across all the major cities in Myanmar, such as Yangon, Mandalay, Naypyitaw, and many more; SIS Certifications offers a timely certification that is cost-effective and saves you from unnecessary hassles to get certified.
If you want to know more about ISO 14001 Certification in Myanmar, or you want to apply for it; get in touch with SIS Certifications. With more than 15000 satisfied clients spread across more than 55 countries, we stand to be among one of the best certification bodies in the world. Our integrity is our pride and our timely operation is our commitment. SIS Certifications takes pride in our vast pool of experienced auditors who aim at thoroughly assessing your management system, identify gaps, and award you the certification at the end of successful completion of the audit.