Lifestyle
Kids Lap Trays For Fun Movie Watching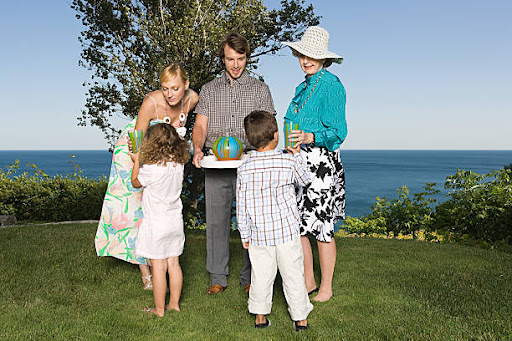 When having little ones at home you can easily spend long times together and hardly notice it, as they can teach you to rediscover the world through their eyes. One of the favorite activities of children and adults is spending an evening watching good movies, whether that is a new release like 'David and the Elves' or 'Puff: Wonders of the Reef', or an all-times classic like 'Kung Fu Panda' or 'Bee Movie. Regardless of whether you like to spend a Netflix movie night with your family often, or rather every once in a while, you want to make sure that you can easily put things in order once the show is over. It is not nice having to clean a big mess after a hard day of activities, and with kids around, accidents are frequent. In this regard, lap trays can be a lifesaver, and here we'll tell you why.
Lap trays to keep the balance between fun and order
The curiosity and creativity of kids are unbeatable, and they can make you laugh hard with their unique perspectives. Now, one thing that is also true when having little ones around, is that they can throw food or anything they have on their hands now and then, and even when this is completely normal as part of their psychometric development, you can always have extra support that helps you to keep unwanted accidents at bay, especially when you are at the sofa, the carpet or they have clothes which are not that easy to clean. A lap tray can be your best ally when it comes to helping your children to keep their snacks and other belongings in balance. In this way, you can rest assured that there will be a minimum of misfortunes related to food, having much more freedom to enjoy the movies.
Comfort that lasts for hours
If you have those kinds of kids who are big into movies and enjoy sagas such as Harry Potter and The Lord Of The Rings, then you probably will need to get comfortable for more than a couple of hours. In this case, having a proper lap tray is more than an option, it becomes necessary. By providing your children with a lap tray, they will have the perfect support to keep their back and neck in a neutral position, avoiding any painful injuries which could result from hunching the shoulders or forcing an unnatural posture. Also, by choosing a padded lap tray, such as a bean-bag cushioned design, it will feel more comfortable on the thighs.
Getting their first lap tray
If you are a bit skeptical of the fact that your kids will be open to using the lap trays in the first place, you need to see all the amazing designs that are now available on the market. Is your little girl a big fan of kitties? Do your children love video games? This and many more designs you can find at some awesome stores, and on top of that, you can even personalize your lap tray with any of your favorite wallpapers or images.