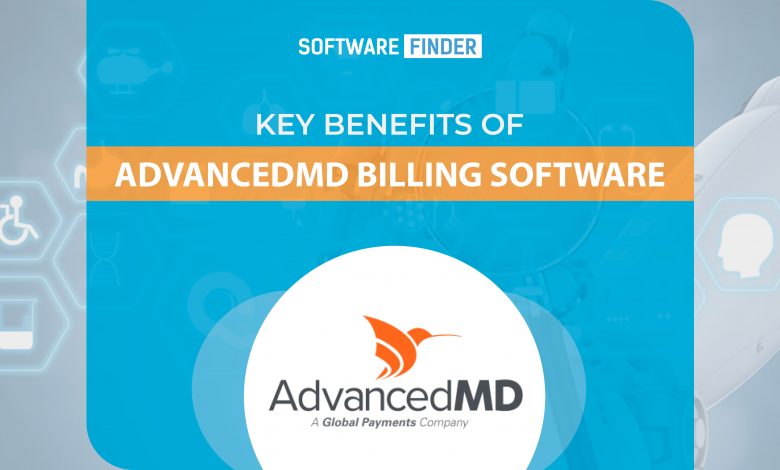 If you're looking for a reliable medical billing system, check out our AdvancedMD billing software review to determine if it's the best fit for you. 
Why Do You Need Medical Billing Software?
Health care providers utilize medical billing software to handle their manual billing operations. Such as insurance verification, processing, filing of claims, processing payments, and the follow-up on refused claims. In addition, the software enables suppliers to expand their collections by eliminating repeated and lengthy management processes. 
You can access the medical billing software as either an independent system, as part of an EHR solution or as part of the Practice Management Suite. Overall, medical billing software automates repetitive billing activities that are susceptible to errors. 
There are hundreds of computerized medical billing systems available in the market, ranging from the most basic to the most advanced. The most fundamental systems assist providers in generating paper statements depending on demographics and billing codes entered by the user. Furthermore, medical office billing software enables providers to submit claims automatically, scrub claims, process payments, pull advanced reports, and more.  
AdvancedMD Billing Software
AdvancedMD Billing software is a crucial component of revenue cycle management. Billing and other administrative chores are known to be time-consuming and paper-intensive. However, billers may be as efficient as possible when coding, submitting and following up on claims with the help of AdvancedMD medical billing software. 
Furthermore, AdvancedMD medical billing software will assist your practice staff in precisely reducing denied claims and avoiding mistakes. As a result, when switching from manually submitting claims to using AdvancedMD medical billing software, most providers see an increase in their collection rates. 
Access to AdvancedMD EHR software and practice management platform is included with AdvancedMD's outsourced revenue cycle management. As a result, AdvancedMD charges a monthly percentage of the net collections of its clients. In addition, AdvancedMD offers one of the most outstanding first-pass claims rates in the industry, at 97 percent.  
Top Benefits of AdvancedMD Billing Software
Here are the top 5 advantages of incorporating AdvancedMD software into your medical practice.  
Increase Revenue
The first aspect we'd like to tell you about AdvancedMD billing software is how it lets you offer consultation to more patients in a day, allowing you to improve your revenue. This tool will enable you to schedule as many patients as possible in a day. It also gives them reminders for their appointments, making them less likely to forget and not show up. This feature enables you to see more patients in a day than you could previously, increasing your revenue and efficiency by a significant margin! 
Patients' Insurance Eligibility Verification
Using AdvancedMD software, you can determine whether a patient is eligible for insurance right away. This allows you to take on situations that you know you will be reimbursed for. Overall, this function assists you in avoiding any difficulties you may encounter later on while attempting to have your invoices compensated by your patients. 
Accurate Coding
Running a medical business necessitates having access to coding-related capabilities, as billing is tightly coded. One incorrect number might result in your claim being rejected, and you have to start over!  
According to many AdvancedMD billing reviews, the software's coding capability alone is worth the cost of the product. The free EMR software demo employs AAPC/AHIMA trained coders who manually review all coding to ensure it is correct.
Less Denied Claims
Filing claims for reimbursement from insurance companies is one of the most critical aspects of having a medical business. This feature in AdvancedMD billing software simplifies the process of filing claims and helps you get these claims authorized and reimbursed much faster than before. In addition, the software significantly reduces your claim rejection rate, which is extremely helpful to you. This is because, by lowering your claim rejection rate, you are ultimately allowing your practice to make more cash.  
Financial Analytics
You may keep track of your finances by using AdvancedMD medical billing software. While a medical practice is usually proud of its ability to heal patients, it is also a source of income for many people. This is why you should always know your financial performance, especially. If you have employees who rely on you for salary and payments.  
AdvancedMD reporting tools provide insights that are difficult to obtain without medical billing software. For example, providers can make data-driven decisions to increase collections by gathering crucial data about claims and payers. Such as which claims are most frequently rejected and which payers pay the slowest. 
In addition, the software also assists you in determining how you may enhance your financial status and make things better for yourself!  
What Do Users Say About AdvancedMD Billing Software?
AdvancedMD is one of the most renowned medical billing applications. Tons of AdvancedMD online billing reviews provide you a solid picture of what the users think about the software and its strengths and weaknesses. This software has an average rating of 3.5 stars and above on most sources. For billing software, this is a pretty good rating. Most evaluations are pretty positive and advise readers to consider buying this software.  
Do We Recommend AdvancedMD Billing Software?
We cannot decide if it is the right call to buy this billing software for your practice, but we can help you achieve your conclusion. I recommend that you study as many online AdvancedMD billing reviews as possible to determine whether the software is suitable for you and your practice.  
We also suggest booking a software demo with the vendor.  The demo will enable you to explore the various software features because you will not just read it but have observed it in real-time. To get a demo, all you have to do is register on the AdvancedMD official website. A company representative will shortly contact you!