Digital Marketing
Instagram Marketing – How to Create a Successful Instagram Content Plan?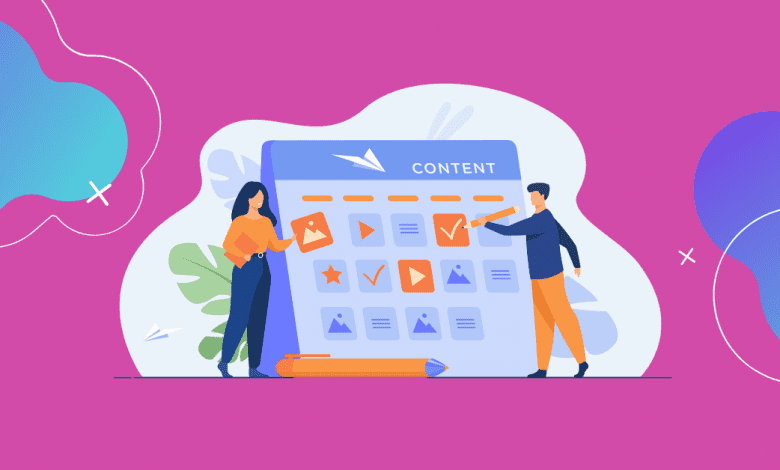 With over 400 million users worldwide and 300 million daily active users, Instagram is one of those huge platforms that can help you reach your audience instantly.
Marketers often find it hard to figure out how to increase engagement on Instagram?
As businesses and marketers, you need to create a successful Instagram marketing strategy to stand out among the millions of photos, videos and stories posted every day.
Interesting facts and figures
If you want to come up with a content plan for your brand, the following figures can help you make up your mind.
60% of Instagrammers are aged 18–29; Your valuable customers are right here
Instagrammers are fond of brands; Get more engagement with only 4% of your followers (engagement with 100 followers on Facebook equals just 4 Instagram followers)
Only 36% of marketers use Instagram; While 93% of them use Facebook to promote the brand (less competition, more likely to add users).
Set Goals
First things first, you need to set the objectives of your Instagram marketing plan. What do you want to achieve?
Showcase your products and services
Build a fan base
brand awareness
Advertising to reach potential customers
Show your company culture, team Show
Share industry news
Connect with influential people
Content Topics and Brand Aesthetics
You should develop a plan to create engaging content and share it continuously. Focus on coming up with a visual theme for your Instagram page. You can do this by finalizing your approach to the basic elements such as:
Color Palette – Major Colors
The background
White space balance
Templates
Indexing Post Types – Branded, Photos, Quotes, Product Display, Reviews, Offers, Workplace Views, and more.
Variety in Instagram content
Instagram allows you to experiment with the type of post. In addition to the usual images and videos, you can include:
Layout: A fun layout created by combining your own photos in combination.
Boomerang: Create a boomerang, where a short-cut video can be played backward, creating nonstop motion.
Filters: Find some filters that work best with your brand's visual appeal.
Instagram Stories: The story format is gaining popularity with 250+ daily active users – a great way to share content in the moment. You can add links and call-to-action in specific pages.
Multi-image Instagram collage: multiple photos posted strategically to create a larger image; It looks great
Flexible calendar
Determine the frequency of your posts and create a content calendar including important dates and campaigns. But keep it flexible because some of the best Instagram posts are spontaneous. Real-time social engagement posts have their benefits.
Hashtags
Use hashtags that are easy to find and remember with the help of SMO experts. They help you use hashtags that are relevant to your brand audience. Hashtags that have the ability to generate user-created content are even more amazing.
User-Generated Content
Curate content from your fans, allowing your Instagram community to share posts showcasing your brand. User-generated content (UGC) has immense potential to attract the attention of your audience. Look for the best user content on the web and display it on your Instagram account with credits due.
These are some of the best tips for Instagram growth. Stay tuned for more such updates. For availing of the best social marketing services, you can contact us TODAY!
Read Also: Social Media Marketing Companies for Digital Marketing