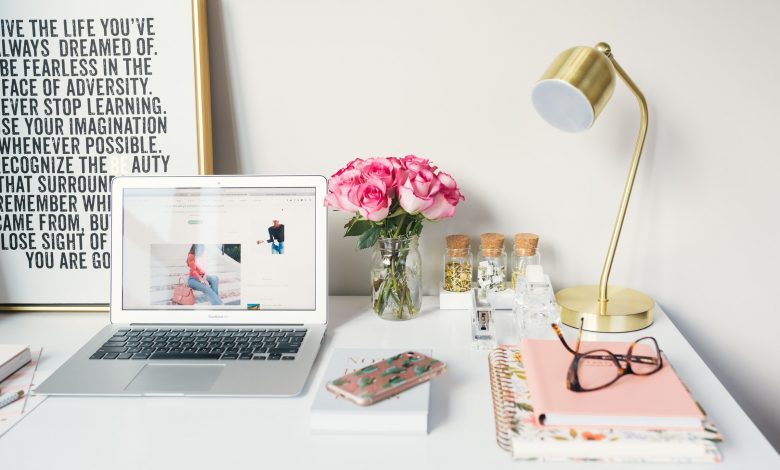 Do you want to start a blog? Want to earn as a blogger? Yes! You can do both at the same time if you Start Blogging in 2021. After all, nothing can be better than following your dream and earning money along.
But before you start writing a blog, can you answer this?
Do you know how many blogs exist currently?
According to reports, there are approximately 440 million blogs at present across different major blogging platforms.
Sounds crazy, right?
So, this means you are going to compete with tons of current blogs. Are you ready?
Then, what is the need of creating another blog? You might ask.
Well, people start blogging for various reasons. Some of the popular ones are:
To share the new learnings
To document their thoughts
To earn money
To get free stuff for review
To enjoy free travel
Or any other
Which one of the above is your goal? Is it something different from these?
Many want to start a blog but then stop thinking that will anybody read their blogs. If you are also among them, then the next section has the answer for you….
Do people still read blogs?
Yes, they do. However, blogging must be varied as nowadays people consume content in different ways.
We are in a fast-paced world where mobile browsing for reading online content rules.
Blogs with just texts are not going to work. Besides, nobody is bothered to read paras of boring texts; no matter how interesting the content is.
Today, there is much more to curating content.
These days, people love to:
Read stories.
Watch videos
Listen to podcasts.
Go through interesting infographics.
Engage with social media content, and much more.
So, what's your next plan?
Are you in for starting your blog? If you are serious about it, then keep one thing in mind that this is 2021 and not 2000.
What is the use of adding another blog if you are going to repeat the things that are already there online?
Instead, write a blog on something unique, something which has not been talked about much. More significantly, start a blog that will help you stand out from others.
Remember, blogging is no longer just "writing"; it's about "creating." Use other content mediums and include them in your blogs.
Sitting behind your laptop and writing 2000-word articles every day is not going to help you. If you hope that people are reading it, you are mistaken. A few might, but maximum people will not be even bothered to read such long posts.
You must come up with different creative ideas to repurpose and distribute that content in different mediums. Podcasts and videos are the future.
And, by doing this, you will be surprised to see how your blog grows in popularity at a fast pace.
So, are we good to get started?
In this guide, you will find a step-by-step approach to start a blog.
Choosing a blog topic-
Let us start with the basics first. Choose a blogging platform. There are large numbers of blogging platforms. Among them, the most popular ones are WordPress, Blogger, and Wix.
Out of these, WordPress is the best platform for creating a blog.
Why is WordPress the best blogging platform?
Well, this blogging platform has the world's most innovative Content Managing System (CMS) or Software that makes managing a blog an easy task.
One of the best things about WordPress is that it is a Free Open-Source Content Management System that can help you to curate, design your blog in a few minutes.
Another interesting feature of WordPress is that you can add different plugins to improve features and functionality like formats, speed, online store, and security.
Moreover, it is the first blogging platform to offer daily updates to improve the user experience.
Do you know, 50% of the websites or blogs in this world are made on the WordPress platform?
Select a suitable niche-
Before you start to develop a blog, you must decide the niche on which you are going to write. At this point, you must do some research on the niche or market because knowing the domain is important to write a blog.
There are plenty of niches on which blogs can be written, but you must choose one that interests you. If you select a competitive niche, then you might face difficulty in ranking. Few common niches or your blog include:
Health & Fitness
Fashion
Technology
Education
News
Marketing
Sports
Select a notable brand name for your blog-
Blogging is like a business in which you need to invest time, effort, and money. In this context, you must consider branding your blog by choosing a creative name. An attractive name can attract the audience to read your blog. Once you finalize the niche, focus on selecting the right name that fits your niche.
Always remember the name you choose must be interesting and unique. Your domain name should define your brand.
Choosing the right hosting-
Now, it is time to build your blog on hosting. Web hosting is a server where WordPress is going to be installed. This server is available 24X7. All your images, blog design, and other stuff related to your blog can be stores on this hosting.
This is how your website will be set and running 24X7.
The best thing about the hosting is it is cheap.
There are a lot of hosting service providers, but when it comes to blogs, Bluehost is the right choice as it offers everything you need to develop a blog. Some of the interesting features of this hosting include:
Infinite bandwidth
Free SSL
Limitless storage
Simple to use Control Panel.
Live chat support
Free domain name
Customize your blog-
Under this step, you need to either install a WordPress theme or develop it of your own. Once done, next, choose the colors you want for your blog and customize it. You will be surprised to know that the right combination of colors attracts readers. With WordPress, you will get neat widgets on the header, sidebar, body, and footers to enhance the user experience.
Launch your blog-
Inside the Bluehost account, you will find options to customize your WordPress site based on the recommendations by Bluehost. These options help in doing pre-launch customization to your blog. Once you click the "Launch My Site", your blog is all set to go live.
Do not worry if the overall look does not seem right. It is only a draft. You need to apply a few changes and content to give it a complete and polished look. The WordPress blog dashboard can be accessed from your Bluehost account. Just click on the blue-colored "WordPress" button on the top right side of the screen. You are done!
Create a content marketing strategy-
By the time you reach this step, fixing your blog's name is done, and now is the time to get into operation and monetization. Now, plan your strategies for regular blog writing. Your content should be informative and unique. If you a successful content marketing strategy, then nothing can stop your visitors from becoming your loyal readers. Along with writing, you must also make strategies to plan your content using a content calendar. Optimize your content and share it through various social media channels. Believe me, it is worth it.
Writing your first blog-
Now, this is the most interesting part, isn't it? Probably the part for which you have been waiting.
Here are a few guidelines to help you write user-friendly, informative content.
When you write content, imagine as if you are talking to a person who is sitting next to you. Use the first-person voice of tone, because at a time a single person reads your blog. For instance, you are reading this blog alone. Right? You might have noticed I have used the first-person voice of tone.
Your content must cover different aspects of the topic on which you are writing. Make sure you write more than 1000 words.
Never copy images from Google. Instead, take images from free sites.
You can also try embedding videos from YouTube.
Search Engine Optimization-
Don't you want your blog to reach the top ranking in the Search Engine Results Page? If yes, then you must apply these SEO tactics:
On-page SEO
Off-page SEO
Backlinking
Technical SEO
Keyword research
Search Engine Marketing
Social Media Marketing
You can also learn digital marketing if you plan to grow your blog and also want to optimize it effectively for the search engine.
Apply for AdSense-
If I am not wrong, you want to start a blog to earn money. Isn't it? If so, there are various ways to earn money from your blogs, including affiliate marketing, ads, event blogging, and sponsored posts. The other few options that you can try are explained below:
Display Ads- Google AdSense is the most popular brand for displaying ads. It pays you based on the clicks and impressions on your site. You must apply after going through the Terms of Use and once your blogs complete six months. You can even apply for Ezoic once your site reaches 10,000 sessions every month or Mediavine after your blog reaches at least 50,000 sessions a month.
Affiliate Marketing- This is meant to sell somebody's product, but by talking about the product in your blog. If a visitor purchases a product or service by clicking an affiliate link present in your blog, then you will earn a commission. You can research how to create an affiliate account with eBay and Amazon.
Social Media Marketing-
You understand the power of social media in today's age, don't you? If you are not active on social media, then, believe me, you are missing a big opportunity to share the content. All your competitors and readers are on social media. So, why shouldn't you?
Add important pages to your blog-
These are some of the important pages you should have on your blog.
About Us Page– It should contain detail about you, your blog.
Contact Us Page– A page that has a contact form. You can use free contact form themes or create a new one.
Privacy policy page
Disclosure page
Disclaimer page
Terms & Conditions
Give an option to subscribe-
You should make your blog easy for the readers to subscribe to.
How? Collect emails.
Have an opt-in box in your blog, so that the readers who want your content to be sent in your mailbox, can easily get access to that.
It is a win-win strategy. This will help you to grow your audience and continue to build a long-lasting relationship with them.
Add links-
Many get scared when they think about linking to other blogs. They consider it as a strict no-no.
Many bloggers think  "Why should we let readers away from our blog to a different site."
Well, why not? In, doing so will help the readers get more valuable information. If another blog has detailed info that will help your reader, linking to it will make them see your blog.
It will also help your blog get credibility. Linking to different external sources, case studies, and data will add weightage to the topic on which you are writing.
Another added benefit of linking to other blogs is it helps in building relationships in that specific industry, which is always beneficial.
Analytics-
Analytics are just like the results we get after the exam. Analytics helps you to calculate the success rate of all your campaigns, whether on link building, blogging, and social media marketing. With analytics, you will get to know about the bounce rate, views, and session time of your site. It is important to analyze your traffic through analytics or else you will not have an idea about where your website stands in terms of traffic. Make sure you do not skip this step when you start writing a blog in 2021.
You can track website analytics for your blog using Google Analytics and track how many visitors interacted with your website through Hotjar. That's all. So, get started by choosing your niche.
It is never too late to start a blog. But, yes, what, and how you are going to write matters. Offer your readers something unique!