Real Estate
How to Know about if an Off-Plan Project in Dubai is Right for You?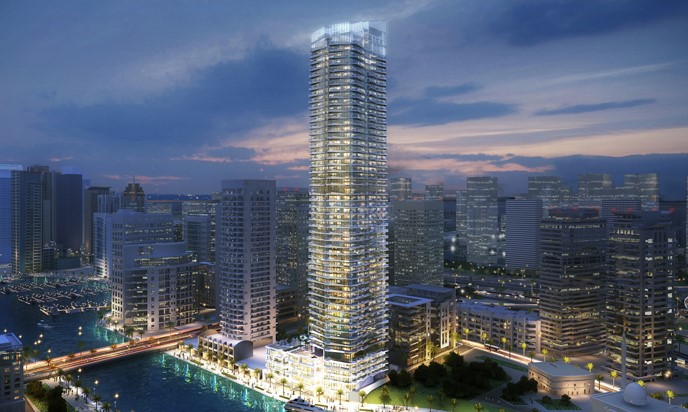 Due to a lot of developments happening all around Dubai in the residential sector, there's no shortage of new residential projects in the emirate. Some of them are fully complete, while a few are still under development. And it's the under-construction ones that offer plenty of opportunity for those seeking real estate investment opportunities in Dubai. Such projects are also suitable for end-users looking for top-notch residential units at rather economical rates.
However, it can be a real challenge to know if an off-plan project is right for you or not. To help you make an informed decision, we are presenting you with certain factors you should take note of when choosing from a plethora of options. Let's take a look at them:
Location
As a rule of thumb, your main focus should be on the location of the property. If it occupies a prime location in the emirate, the prospects are going to be high and vice versa. This is one of the main reasons why residential properties located in popular neighborhoods are costlier. Particularly, waterfront development projects cost a lot. Not to mention, the value they offer is unparalleled as well.
On the other hand, when you buy an off-plan project away from the city, it becomes a little risky endeavor, as the profit prospects depend on future development.
Amenities and Facilities
The latest residential projects in Dubai are laced with state of the art amenities and facilities, including but not limited to a temperature-controlled swimming pool, fitness centers for men and women, BBQ deck, lobby, theatre room, play area for kids, lawn, cycling, and jogging tracks, open-air deck, etc. Furthermore, ample parking space is allotted to every resident.
The availability of such amenities and convenience help a great deal to shape up the lifestyle. This is why you should look for an off-plan project that features all these luxuries. So, if you plan to buy it for investment purposes, you can expect to get a high ROI.
Layout/Configuration
Another important aspect of the off-plan property you must pay heed to before finalizing it is configuration. Find out how many rooms are going to be there on the property. Also, know about its configuration. In all ready properties, layout and configuration can be easily judged by viewing the property. However, for off-plan projects, you only have the option to see their brochures or site maps. You can contact the developer for this. However, most of the time, these layouts and configurations are available on top real estate portals and the website of the developer.
Likewise, some developers also offer 3D walkthroughs of the property. This can help you visualize how the residential unit will look once it is completed.
Nearby Facilities
Needless to say, a property located around top-notch schools, high-end medical facilities, entertainment venues, grocery stores, etc., holds great prospects. Buyers prefer such properties since they provide them with ease of access. They have to face travel hassles. Therefore, investing in such a project can earn a high ROI for you. 
On the other hand, a project located in a secluded area may produce ROI in later years, but you will have to wait for a long period. Only when the area is established and there are easily accessible facilities around, you will be able to earn profits.
Payment Plan
Again, this is an important thing to consider. There are different types of payment plans in Dubai. Some are more convenient, while others are a little complicated. As per some payment plans, the buyer has to pay a particular amount before they are allotted the ownership of the said property. There are post-handover payment plans as well. The buyer, in such a payment plan, gets possession of the property and then makes the remaining payment in the form of fixed installments.
It's important to know about different types of payment plans in detail and then select the project that comes with the most convenient one.
Final Thoughts
Among all the factors discussed above, it's the location that holds a lot of importance. Suffice it to say, a waterfront development in Dubai Marina such as Stella Maris Tower is more worthy of investment instead of the one that's located at a distance from the city with no facility around. So, pay attention to this aspect and then make a decision that can help you in growing your capital up to a great extent.