Business
How To Enhance Skills And Knowledge With Aged Care Training Courses?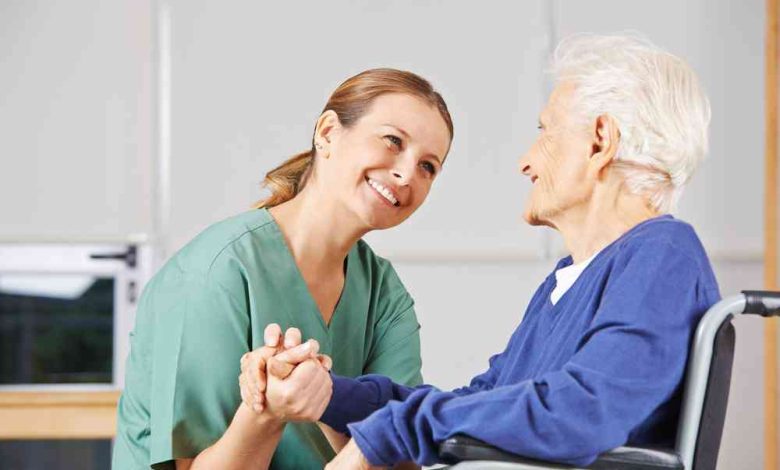 According to the Australian Skills Quality Authority reports, the number of Australians aged above 85 is expected to become 1.8 million in 2050, which equals about 5.1% of the total Australian population. It means there will be a high demand for professionally trained community care and individual support workers in the coming years. So, if you have decided to start your career in this industry, it is a brilliant decision you have taken. 
Aged care courses are available in various colleges across Australia, aiming to provide sufficient qualified workers to one of the largest growing employment sectors. This blog discusses how a training course can help you improve your knowledge and expertise to become a successful professional.
Doing aged care training courses is the key requirement to start your career
As an aspiring student, you must understand that to achieve your professional and personal goals, you must enrol in an Aged Care Training Courses and complete it successfully. It will offer you the following benefits. 
A training course will allow you to gain practical knowledge and skills. That you must have to work in the aged care sector. 

You will get a basic understanding of what daily responsibilities an aged care professional needs to perform. 

You will also be required to go through a vocational training placement during the course. This placement training will allow you to come in contact with a real-life workplace environment. This experience will have a significant contribution to your professional career. We have discussed the importance of this training method in more detail in the following section.

A formal Aged Care Training Courses will help you understand how you should assist older clients with their specific care requirements, work according to individualised support plans, thus facilitating their empowerment.
A vocational training placement will help you gain real-life experience
Certificate III in Individual Support (Ageing) is the basic qualification that every prospective aged care worker must obtain. If you enrol in this course, you will be required to complete a minimum of 120 hours of placement training. This is a mandatory part of the curriculum, and thus, cannot be neglected. 
This training module will allow you to interact with top professionals in the industry. Who will provide you with practical, hands-on training. The key benefit is that you will get equipped with industry-standard experience and competitive skills that you can apply in a real-life workplace environment. During the training, you will usually need to perform tasks that you will do as a full-time professional, which will, in turn, help you understand individual support theory in a much better way.
In short, the vocational placement training will help you:
Improve communication skills required in a particular workplace

Provide individual-centred support

Understand daily activities carried out in community care and residential care industries

Identify safe work practices to provide direct client care
As the vocational placement training helps students understand the roles and responsibilities they have to bear as professional aged care workers, it puts them in an advantageous position. It happens because employers always prefer candidates with top-quality workplace skills. 
The Aged Care Certificate 3 will give you a better industry edge
If you enrol in Certificate 3 In Aged Care Adelaide college, you will always have the opportunity to understand the industry better. Top-ranked colleges recruit the most qualified and experienced industry experts as faculty members. Who aim at creating the best possible learning and education experience for each student. They also come with an in-depth knowledge of real-world scenarios in individual support. 
The best part about this learning experience is that each student is given importance. And in an interactive environment, you can clear any doubts. Above all, you will be guided and mentored by trainers. Who have the most current knowledge about the aged care industry.
You can further extend your knowledge by doing Aged Care Training Courses
Though you will find many jobs available after completing your Certificate III course, you may also choose to do Certificate IV in Aged Care in Adelaide. This course will help you acquire more advanced skills and knowledge to work with older Australians. Individuals with this qualification have to carry out more specialised aged-care services tasks. 
You will be employed in roles like care service team leader, aged care activity worker, care supervisor in aged care, or service coordinator. Which means this course will also increase your income potential. As a leader, you will need to maintain quality throughout the development, implementation, and review of personalised care services.
You can enrol in this course either after completing the Certificate 3 course or after gaining some years of experience as a professional. 
Having a course will allow you to explore the increasing employment opportunities in the sector
We have already stated that a large section of the Australian population will reach old age by 2050. Which will make the aged care industry one of the largest employing sectors in coming years. According to a report published by the Adzuna in 2016, about 8403 vacancies were available per month in Australia. Some of the top companies of Australia were hiring professionals to fill the gap.
To keep pace with this increasing job demand, there is a need for well-qualified and well-trained personal care workers. Amid such a scenario, holding a formal qualification in ageing support will make you highly preferable in the Australian job market.
Final words
The theoretical training you will receive in a Aged Care Training Courses will make you understand the basic principles of the aged care sector. On the other hand, the placement training of 120 hours will make you job-ready for any aged care role. 
Also, if you decide to pursue the cert iv aged care course, you will come across more study units and have to complete a 240-hour placement training. Thus, while Certificate III can be your stepping stone to enter the industry. The Certificate IV course will help you acquire important leadership and management skills. If you wish, you can also enrol in courses that offer specialised care training (e.g. dementia care). So, options are plenty. Only you have to choose wisely.