Services
How To Choose Immigration Consultants For Canada In India?
Choosing an Right Immigration Consultants For Canada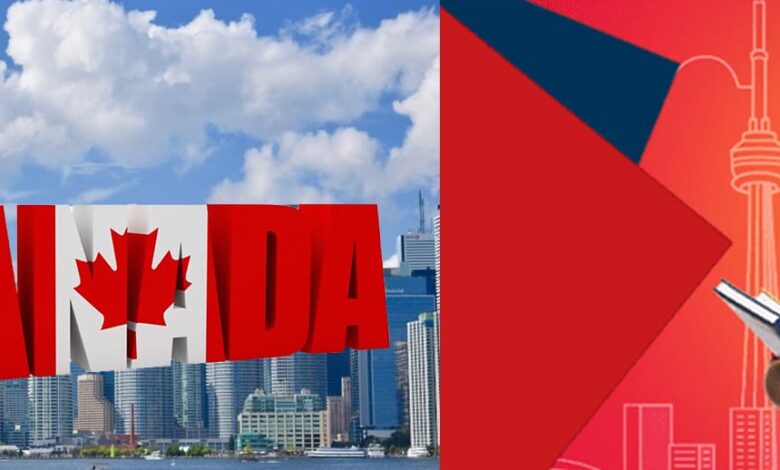 Canada is a top attraction for immigrants in India and all over the world. The country has a constructive environment that immigration seekers look forward to, like the universal healthcare system, top education framework, high wages, and an easy-going lifestyle.
It is also important to note the rise of Indian immigrants from 2016 to 2019, which nearly doubled from 39,340 to 80,685. Furthermore, almost 40% of recipients who received ITA were eligible under the Express Entry Program.
But, there have been myriad changes in Canada's immigration policy, including the introduction of various programs. For instance, new PNPs keep sprucing up and experience changes in the in-demand jobs every now and then. The policy transformations make it a daunting task for candidates to learn its nuances. That is where the immigration consultants for Canada come into the picture.
Firstly, the daunting question is:
Should you hire an immigration consultant?
You are not required to hire a lawyer or immigration consultant and have them represent you. Canada is a progressive country and has devised a framework to ensure that candidates can move to the country permanently or temporarily without a third party's help.
But since the immigration programs are highly complex, individuals need to do thorough research and become an expert in understanding Canada's various policies. It can be a tricky subject to handle as migration to the country will include deadlines, interviews, and multiple other obligations.
Therefore, depending on your requirements, you can seek an immigration consultant's expert advice. Let's take a look at the areas where seeking help from a third party can be beneficial:
1. Streamlined Process: Immigration programs require proper documentation and filling for multiple forms. The consultants can help you with the document work as they are well versed in this area. Furthermore, some provincial nominee programs in Canada are highly complex, and even one mistake can lead to rejection. At the same time, expert advice can help you streamline your application process and enhance your chances of success.
2. Previous Application Refusal: An immigration consultant can be helpful if your application was rejected previously. IRCC sends a letter to the candidates mentioning the reason for rejection, which can include discrepancies in the documentation, ineligibility regarding the funds, or multiple other instances. The point is that seeking expert advice will allow you not to repeat the mistakes and achieve PR in Canada.
3. Convicted Of a Felony: Immigration consultants for Canada can help candidates convicted of a felony. IRCC could blacklist your profile even if the crime you committed was disregardable, for instance, a DUI. The good news is that experts have the knowledge and experience to overcome such obstacles and ensure eligibility for the candidates.
Questions you should ask an immigration consultant for Canada
Candidates wish to avoid any mistakes while hiring an immigration consultant. You can achieve that by establishing a set of queries.
Here are a few things that are best to ask an immigration advisor:
1. What is the payment structure for various immigration programs?
It is best to assess the payment structure before choosing an agency. Furthermore, it is advisable to work as per a retainer agreement, or something along those lines, and ask for the taxes requirements. Quality immigration advisors outline all the charges to ensure that the client receives a thorough explanation.
2. What is the time period for the retainer contract?
It is advisable to enquire about the validity of the retainer agreement. For instance, even entry under express programs can take up to six months. Hence, it is fitting to have all the details lined up before signing the contract.
3. What are the conditions for a spouse or any other family members?
Canada provides favorable conditions for bringing along your partner or any other family member with you. But it is crucial to assess the requirements and discuss them with the consultant as it may impact your chances of getting PR in Canada. Furthermore, a few advisors raise the charges for including a spouse or a family member into the process, so clarify such pointers as well.
The top immigration consultants for Canada
Here are the top immigration consultants for Canada in chronological order as per their expertise and quality of service:
Croyez Immigration
Immigration.ca
Ann Arbour Consultants Inc
Matthew Jeffery
Canadian Law Firm
Conclusion
This article outlined the pointers that you should consider when selecting an immigration agency or a consulting firm. You can incorporate the tips and look for the ideal advisors. But, it is best to understand that hiring a consultant will not make your application special, so encountering statements that seem too good to be true means they probably are. Hence, go with only trustworthy consultants. Furthermore, you must not add any inaccurate information as per the consultant's advice. You can be deported even after receiving a PR.