Finance
Trending
How and where to buy gold bars?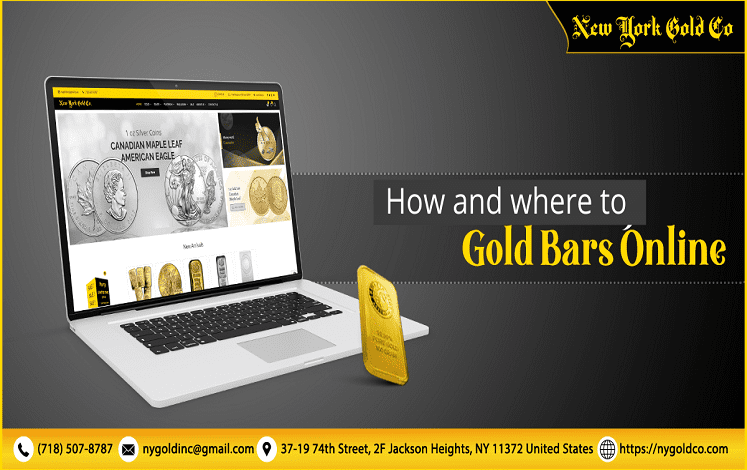 Gold bars generally put imagery of bank vaults and high rolling investors, but it is accessible to the small investor too. In fact, it can be an attractive investment vehicle for storing your savings and investments. Gold bars are private, portable, liquid, and easier to buy than gold coins. If you are wondering, "where to buy gold bars and coins?" We are presenting a guide for how and where to buy gold bars as bullion for investing in precious metals.
The criterion for buying gold – how to decide
Gold bars are generally preferred over gold coins because the heavier the gold bars are, they have lower making charges and higher purity levels. They are mostly minted by nationalized banks or internationally recognized mints. Buying a gold bar requires planning and research and you must enter the purchase with clear investment goals as bullion investment pays rich returns over the long term.
Size and type of gold bar
Gold bars come in sizes of 1 gram or 1oz wafers to 10 or 20 kg bricks. Generally, banks, financial institutions, or large buyers purchase 10 kg or heavier bricks. For the regular investor, there are choices of bars weighing 500gm, 1kg, or 1 pound. Depending on the budget, storage options, and holding strategy one can decide what size gold they may want to purchase. The market value of the gold bar is almost entirely based on the weight of gold. Hence, the price of a gold bar is close to the spot price of gold, that is the current market rate. The final purchase price of gold depends on the current market supply and economic conditions at regional, national, and international levels.
Minted or cast gold bar
You can choose to buy gold bars that are either minted or cast. Minted gold bars are hand-cut or punched from a large flat piece of gold, finished with artistic designs. They are generally packaged in sealed assay cards with details of the bar's authenticity etched on them. Cast bars are made by pouring molten gold into a mold and cooled.
Points to note when choosing where to buy gold bars and coins
Gold bars are not produced with special designs but carry identifying marks with information of the bar's producer, weight, gold purity, and a serial number. Each bar carries a hallmark that is unique to the producer and is generally associated with their brand which adds to the brand's liquidity. To find the best place to buy gold, one must select if they want to buy the bar from a trusted bank or private mint. Among the reputed private mints are Pamp Suisse, Credit Suisse, Perth Mint, Asahi, Johnson Mathew, and Royal Canadian Mint.
The bar's weight and purity depend on the producer. Some producers mark the details in large numbers and letters separately from the hallmark, others incorporate the bar's weight and purity within their hallmark.
Generally, the smaller weighing gold bars come in a protective assay card. It protects the weight and purity of the bar and includes a unique serial number assigned to the bar by the producer. Where the bar is not packaged in an assay card, it generally comes with a certificate of authenticity.
Which is the best place to buy gold bars?
If you want to find the best place to buy gold bars, then a few options are to shop with a local dealer, if they are reputed to have a wide selection from recognized brands. You can also buy gold bars online or over the phone from recognized dealers. The benefit of shopping from a reputed local shop physically is that you can first-hand examine the selection and make your purchase. However, buying online is more secure as the gold bar will arrive packed discreetly and delivered to your address.