Travel and Leisure
Here's what you need to know about Qatar
Qatar is better than a fairy tale & more accessible than it seems. It is a combination of the authentic East, the latest technology and impeccable service.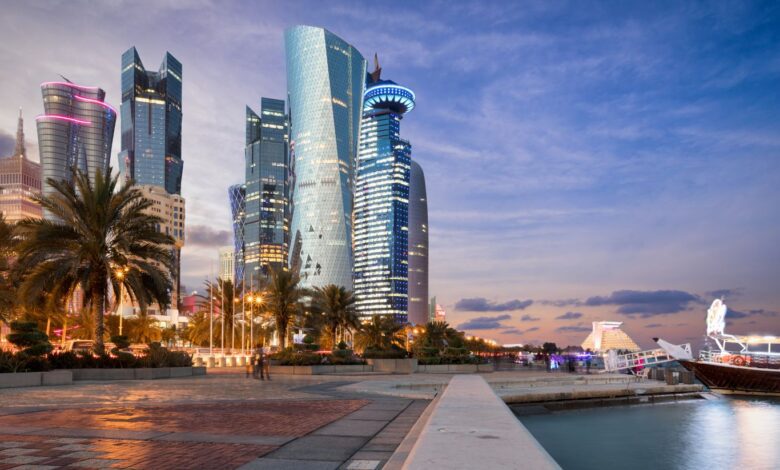 Qatar is better than a fairy tale & more accessible than it seems. It is a combination of the authentic East, the latest technology, and impeccable service. To begin with, let's briefly list its features: the emerald waters of the Persian Gulf? Sure. Camel racing, falconry, pearl fishing? Of course. Quality hotels and direct flights? Again, yes. As a bonus – the vibrant atmosphere of the East, colorful markets, fabulous cruises on traditional dhow boats, picnics in the desert … Are you tired yet? If the answer is no, then let's read a little further on the places Doha, Qatar has to offer.
Cities and resorts of Qatar: where to go and what to see?
Qatar's main resort is its capital Doha, a city in which modernity is skillfully complimented by characteristic Arabian features. Doha, like the whole of Qatar, is a real treasure trove of attractions, both architectural and natural. In Doha, you can explore first-class restaurants, dine at luxury beachfront hotels, and visit fascinating cultural sites, from the ancient traditional Souk Waqif market to the modern Qatar National Museum.
And Qatar – very compact: you can travel the country from south to north by car in 2.5 hours. Therefore, excursion programs here do not require long journeys, which, you see, is very convenient.
What to do when in Doha?
Be sure to try kayaking in the mangrove forests, visit the Al Zubara Fort, which is a UNESCO World Heritage Site, or go to the Al Shahaniye stadium for a camel race.
20 minutes from the center of Old Doha there is another stunning place – the island "Pearl Qatar", it is a mecca of shopping and all kinds of entertainment. A little further, about a good 40-50 minutes drive southeast of Doha, is one of Qatar's most impressive natural wonders – the inland sea of ​​Khor al-Adaid. This nature reserve with its own ecosystem is recognized as a UNESCO Heritage Site and is one of the few places in the world where the sea penetrates deep into the heart of the desert. There is no road to these calm expanses of water; you can only get here over the sand dunes in powerful SUVs.
We recommend combining a trip to the "inland sea" with an extreme safari tour. You can ride a camel, go down the dunes on a sandboard or drive a buggy.
Qatar will also delight fans of fishing and water sports: here, you can ride a water bike, go diving or arrange an enchanting fishing trip. For these purposes (do not forget about quality rest on the incomparable beaches), the Zekreet peninsula is perfect. Pristine beaches, wind-hewn cliffs, and the impressive East-West / West-East sculpture by Richard Serra are just some of its merits.
Next to another island – Bin Ghanam, located in the north of Qatar, is Fuwayrat Beach, home to the Bissa sea turtles. Besides, Qatar has the largest dugong habitat in the world after Australia. These herbivorous sea giants weighing over 400 kg swim in the waters in the northwest of the country.
Families with children and just gambling travelers will love the Angry Birds World theme park, with a total area of ​​17,000 square meters. m. They offer indoor and outdoor attractions, more than 20 thematic activities, including beaches and a trampoline park.
Also, Doha hosts various celebrations and festivals, which are accompanied by a variety of theatrical, dance, and musical performances by local and foreign artists, including the famous Qatar Philharmonic Orchestra. Finally, Qatar hosts international tournaments and sports festivals of the highest class. So, in 2022, the country will host the FIFA World Cup
Do not worry if one festival is in the north and the other in the south. Commuting in Doha is relatively easy. Doha offers a few transportation services mentioned below:
Taxi's (hard to ignore since they're all in blue);
City buses
If you are traveling with a group of friends or family, we highly recommend Doha van-hire service.
Convinced? Then it's time to get to know all the nuances of relaxation in this oriental tale by virtue of experience.