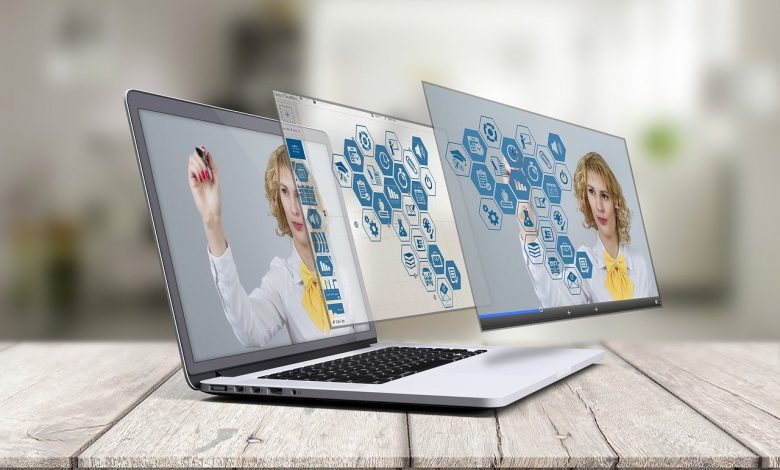 Do you want your target audience to read blog posts smoothly? Are you thinking to improve your website readability and want your users to feel as comfortable as possible?
Google has always placed users as their top priority, and it has always updated the search engine algorithm to improve the user experience from time to time.
Follow these guidelines to improve the website readability. It will make your website stand out and you will notice how your target audience is becoming your permanent readers.
Best Practices To Improve Your Website Readability In 2021
Are you ready to explore some of the best practices that can change the look of your website? This is something that will boost your site's ranking because, after all, you are serving the best to the target audience.
1. Create engaging text
Let's talk about the simplest yet easiest way to improve readability.
Try to create the content that not only looks pleasant but also engaging. It is really important because the readers only want to read the content that has information, value, and engaging elements.
You also have to make sure that all web pages have the similar way so that the audience may not feel the difference in tone.
Hence, to get more traffic and increased engagement on the website, you need to improve the content and make it as pleasant as possible.
2. Emphasize on the best typography
Typography is equally important in improving your site's readability. If you are really concerned about the web content, make sure you are using the right typography.
Also, make sure the typography is distinct in every section to make it look different from each other. It lets the readers understand the change of content and its meaning.
The best practice is to choose the typography that is clear and understandable. Hence, Sans serif is the one that you need to use in the content.
3. Enhance the text size
Other than this, you have to make sure the text size is easy to understand.
Often, we notice websites which have the text that is difficult to read. Do you think it is justified?
Obviously not. The readers don't find it interesting, and they eventually get to other websites to get the useful content.
Your paragraphs should be written sufficiently large – 16 pixels will suffice, but if you think your users may not be able to see well, feel free to switch to 18 or 20 pixels (for example, if your target audience is older than the other Internet user) …
Sometimes you land on the sites with a smaller text size on mobile devices to display more content on smaller mobile device screens – don't do this, your users won't see better when they use their phone.
4. Handle line spacing effectively
In order to make your text block engaging and pleasant while readable, make sure your lines are sufficiently spaced.
Set the line spacing to at least 1.5 times the size of the text. For example, text that is 16 pixels in size must have a spacing of at least 24 pixels.
5. Contrasting texts
In the last, make sure the text on the website is sufficiently contrasted.
Light gray text looks good, but be careful to keep it readable. Give preference to a fairly dark shade.
Apart from this, the thickness of the characters is equally important.
Most typographies offer a wide range of thicknesses, from light to black, including normal and conspicuous. The texts of your body must be regular to have a good contrast.
6. Elements should also have sufficient contrast
Indeed, not all your potential readers of your blog can view the elements of your site in the same way.
Every reader has a unique attribute on the basis of which it perceives the content. This is one of the aspects that every web development company needs to make sure of before making its content live.
Some of your users can be visually impaired, some are less educated while others are not comfortable with the current reading environment. For instance, they may not be fond of the reflections on the screen, or anything that is bothering you and the screen brightness.
For this reason, you need to ensure that all text, buttons, and graphics required for navigation are in good contrast for off-road readability.
7. Consider users with impaired vision
Let's delve into the limitations of internet accessibility and take a look at internet users who are visually impaired.
Take, for example, color-blind people: in France, the percentage of color-blind people is around 8% for men and 0.4% for women with various types of color blindness. Therefore, your site must be visited by people who cannot see all the colors.
The use of colors in an interface is very important for conveying information, but you should not completely rely on them. Because then some users will have a ruined experience.
In this case, you can also hire a professional website developer like @TKDigitals, who can maintain proportions and always supplement the information with text or visuals that will be clear and readable to everyone.
Summing Up!
Website accessibility is a vast topic that aims to make sites and services accessible to all people with any disabilities (visually, hearing, motorized, etc.).
The visual interface is important for achieving good accessibility. It also enhances compatibility with other possible interfaces, including screen readers who are visually impaired.
You can also check out some of the important technical standards for optimal accessibility. The W3C defines these in the WCAG (Web Content Accessibility Guidelines).
It is always recommended not to compromise on the user interface and readability. This is because your current users can become your site's future too. Like they can turn into your customers and can avail the services from your site. These best practices should be applied to the website so that your site's readability can be improved while you can provide a better user experience to your target audience.