Business
Ghost Writer As A Career: Is It Worth Your Time?
Ghost Writer As A Career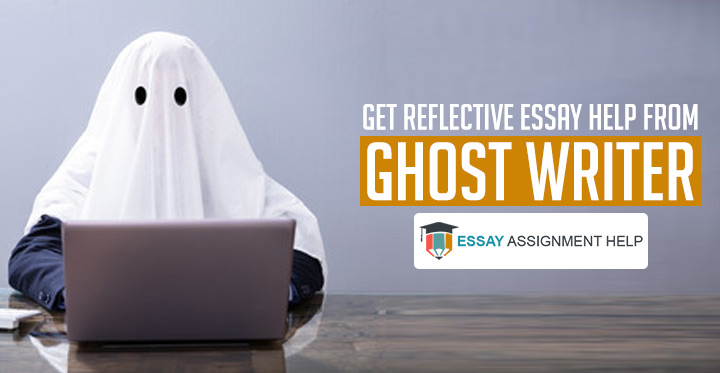 The pandemic caused almost 114 million people to lose their jobs in 2020 ('ghost writer'). We can expect this number to rise as the second wave of the COVID-19 hits the world harder in 2021. This situation had led to an increase in demand for future-proof careers among young graduates or even experienced professionals. the ghost writer has emerged as one of the safest industries for building full-time or even part-time careers in this pandemic.
But, what exactly you are required to do as a ghost writer? What are the qualities? How is the pay scale? Well, let's find out.
Who Exactly Is A Ghostwriter?
Let's say your younger sibling isn't able to complete her art project. And her deadline is the next day. So, being the wiser one, you do the project for her and she submits the same in class. This is ghostwriting. Your younger sibling is the client. You are the essay writer.
A ghostwriter is someone who writes different types of texts but cannot take credit for them. You can write books (including all kinds of genres), public speeches, online content, academic papers, book proposals, etc.
Why Are Ghostwriters In Demand In This Pandemic?
COVID-19 outbreak is no more only a health crisis. It is also a major economic crisis. This crisis is changing the business landscape all over the world. Sounds confusing? Look at these instances:
Digital transformation in the pandemic
Digitization was the solution to mandated social distancing measures and nationwide shutdowns. People resorted to online shopping to purchase their daily groceries or even medicines. Full-time remote workers relied on digital collaboration technologies such as Zoom or Google Meet to get their work done.
So, what does ghostwriting have to do with it?
For every product, service, or technology to reach the right audience online, businesses HAVE TO focus on marketing. This is where ghostwriters come in. Ghostwriters are required to deliver valuable pieces of content that would help the businesses reach out to the right audience and improve their revenue.
You may be required to write blogs, articles, guest posts, marketing PDFs, website content, social media posts, etc. All you have to do is get the hang of SEO writing, copywriting, or even technical writing to make the most of these opportunities.
Schools and colleges have shut down their brick and mortar buildings due to the pandemic. However, online education is thriving. Not all students are comfortable in this new learning environment. They need assistance. So, you can act as an essay typer or homework assistance provider for them. You need to help the students write their academic papers (essays, homework, coursework, dissertations, research papers, etc.) within deadlines.
Authors, musicians, and politicians
Even authors, musicians, and politicians are fighting hard to stay head and shoulders above the competition. Authors are looking for ghostwriters who can help her/him deliver as many e-books as possible. Musicians are relying on ghostwriters to write their podcasts or lyrics so that they have enough time to deliver a satisfactory number of albums or singles.
Similarly, politicians are busy addressing and managing this pandemic. They don't have time to write public speeches. So, this is also where ghostwriters come in handy.
How Much Do Ghostwriters Make?
It depends on the kind of project you are doing, your skills, and your experience.
Book projects
If you are a beginner, you can make anything between $2000 and $9000 per book. Experienced writers make around $30,000 to $60,000 per book. The charge for writing a book proposal only is, however, $5000 and above.
Per page payment
You may get paid anything between $10 to $65 per page. The money goes up eventually depending on your turnaround time, experience, and the complexity of the work.
Per word payment
Tasks such as newsletters, press kits, short booklets, brochures, etc., are paid by the word. The payment usually ranges from $0.03 to $5 per word.
Per hour payment
This payment system works only if you and the client have agreed to work for a long-term period. So, you may be paid hourly for writing, speeches, promotional texts, public speeches, blogs, and articles, etc.
Wrapping Up,
Ghostwriting is undoubtedly one of the safest careers in this pandemic. However, before you step into the professional world, build a portfolio. Include some of the significant pieces of content you have written, whether academic or business-related. Your clients can trust you only if you prove your worth to them.