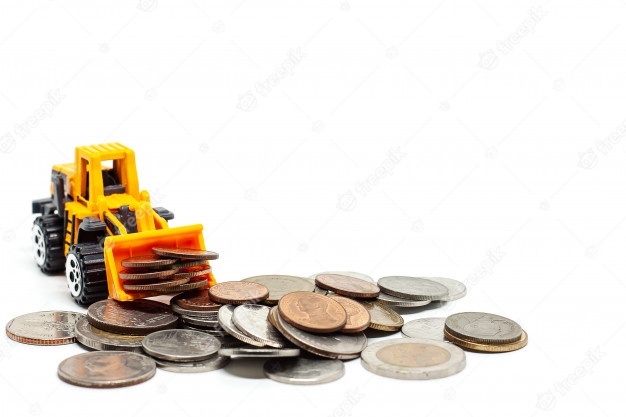 With the expanding financial market and diversification of funds into different loan segments, businesses can now avail customised advances for different purposes. These loans and advances can be both big-ticket and medium-sized with short and long tenures for ease and flexibility in repayment. A machinery loan is one such funding option that has gained traction for its flexible financing structure with high-value funding, dedicated terms for favourable use, a long tenure for repayment flexibility and collateral as well as non-collateral-based financing.
Businesses can conveniently fulfil their machinery purchase, repair or leasing needs with this funding option that comes with various favourable features. Here's a better look at what the loan option comprises.
Machinery Loan – Meaning and Scope
Businesses can finance their purchase of different equipment options easily with a machinery loan as the financing amount can suffice for high equipment cost. It is a type of business loan that is specifically tailored to enable businesses purchase machinery and equipment required for growth and expansion of the venture. A new equipment purchase can also be required to fulfil the production needs of a business that is planning to upscale.
A new machinery purchase can thus assist in increased output or enhanced production quality or capacity for better returns. Once availed, businesses can repay the advance in ease EMIs over an extended and flexible tenure. In case they avail collateral-based machinery financing, they can access financing of higher value while a complete repayment of the advance leads to release of the asset from such collateral.
Top Features of a Loan for Machinery
Availing the machinery advance from a reputed institution, businesses can receive the following beneficial features on it.
Financing of high value.

Funding available as both secured and unsecured advance.

Repayment flexibility of 5 to 20 years.

Competitive rates of interest for improved affordability.

Easy EMIs for convenient repayment.

Multiple repayment options, like part-prepayment, foreclosure, etc.

Easy balance transfer to new lender for favourable rates and other terms.

Flexible financing facility with multiple withdrawals from pre-sanctioned loan.
Apart from these, the following top benefits make it a popular funding option for businesses.
Benefits of a Machinery Loan
It aids in the purchase of new equipment or machinery of high value.

Businesses can utilise the loan amount for refurbishing, modification or replacement of existing machinery as well.

The loan can also be used for up-gradation to new machinery or repair of an existing one.

New ventures setting up the business can easily avail a secured loan for machinery purchase.

Borrowers can enjoy flexible loan repayment options.

With no strict end-use restriction, businesses can utilise the advance for other funding needs as well.

You need to fulfil minimum eligibility and document requirements to avail of the loan.
With a range of benefits in place, a machinery loan is definitely a feasible funding option for businesses planning to grow, expand or upgrade their ventures. You need to apply for the loan with all the documents in place to receive hassle-free approval of the advance.
Visit the official page for more details.