Fashion
6 Ways to Transition Your Summer Pieces into Fall
Fall is the best time of the year for getting dressed; it's neither too hot nor too cold. Fall weather is just right for layering, playing with colors, and accessories. To avoid the hassle of finding your outfit for the day, it is apt to curate a capsule wardrobe from the best online boutiques that you can wear all year round. Don't dump your summer staples in the deep dark of your closet; breathe some more life into them by finding new inspiration to style your summer favorites into fall.
Read our tips for some exciting ways to transition your summer pieces into fall:
Layering with lightweight pieces is the best way to transition for the in-between weather of summer and fall. When it's a bit chilly in the morning, wear a complete outfit with outerwear pieces like a kimono and cardigans, a sweater, or a jacket. As it starts warming up in the afternoon, shed the layers to avoid dying in sweat. Adding a classy, colorful cardigan or denim jacket atop a plain tee is all you need to run for your daily errands. 
Printed kimonos add a dash of charm to your solid-colored dresses. If you are not in the mood to style with outerwear pieces in fall, wear a full sleeve tee below your sleeveless dress or jumpsuit. Can you think of any better way to utilize your summer wear to the fullest?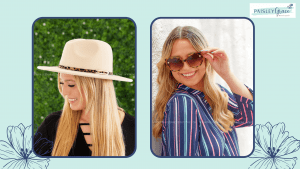 You might be missing some amazing fall styling options if you are among those who do not value accessories. Adding the right scarf, belt, hat, sunglasses, shoes, handbag, etc., to your summer wear is the key to creating a flattering fall outfit. 
Accessories have the power to make or break any outfit. It takes the onus of making your summer outfit look more seasonally appropriate. For instance, thick, cozy scarves in wool and silk can add some oomph and warmth to your outfit. You could swap your espadrilles for booties or replace your summer-friendly sandals for sneakers to up the style game.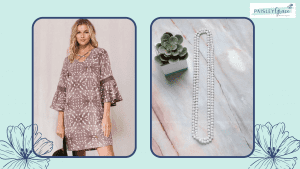 Breezy, flowing summer dresses for women are a pleasure to wear in the sweltering summer heat. They are comfy and don't need much effort to style. Opt for dresses with fall prints: gingham, animal print, or camo. If you pair this sexy apparel with knit sweaters, fitted denim jacket, knotted chambray shirt, or a belted blazer, you score brownie points! 
If your dress is too long, then knot it at the bottom to make a style statement. Although wearing midi dresses is a summer norm, you can effortlessly style them with tights to create a sensual fall outfit. Add a statement necklace or bracelet into the mix and elevate your persona. Carry your hair in a ponytail or beach wave curls. The choice is yours!
Chic bottoms would do the trick
The more coverage you can have in the fall, the better it is. You need not wear tights only with your mini dress. Instead, you can wear them underneath your shorts or mini skirt. 
Tights not only are a great way to impart a leaner look, but they are a fantastic option to wear summer ensembles through fall seamlessly. Capri pants or leggings are a great way to dress for fall while staying at par with the fashion trends. Women's tops, straight-fit jeans, and a fun hat – a simple yet stunning option to add that oomph factor to your overall appeal!
Blouses are a great option
Many women use blouses as their secret weapon to style for fall. Since layering is the key, blouses are a suitable option to wear with blazers, leather jackets, or cardigans. Designers have revamped blouse styles by adding shimmery buttons, bows, and statement sleeves; they look chic and stunning, blending with the peppy fall vibe. 
For added warmth, wear a tank or tee underneath your blouse. Add a stylish handbag and vibrant jewelry into the mix. Voila! You are ready to go, gal. If you are planning a family photoshoot, wearing blouses could be a good idea for a perfect click. 
Light-colored clothing is synonymous with summers; what else can help to beat the heat? People generally opt for pastel shades in summer. Switch over to fall-appropriate colors like plum, turquoise, mustard, or rust to adapt to the fall mood and environment. Like the changing color of leaves, your fall wardrobe would demand a color twist. 
If you don't have these colors in your closet, don't fret. You can simply add accessories like scarves, booties, or necklaces in these bold hues to create a balance and rock the season in style!
Conclusion:
Look fabulous this fall by choosing various outfits and colors from the best online boutiques. The Paisley Grace boutique urges you to go with what your heart desires and makes you feel great. If you love what you are wearing, it will reveal your confidence. Don't be afraid to break the barriers and dress out of the box to make a true style statement! You will find clothing and accessories to suit your taste all under one roof.