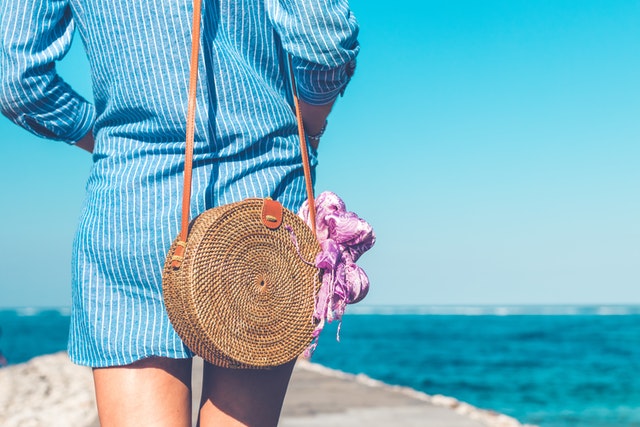 Summer has finally hit, and that means that it's time to spruce up your wardrobe. Making sure that you have a combination of resort wear, poolside lounge outfits, and breezy sundresses means that you'll be ready to go at a moment's notice. Adding these must-haves to your shopping list helps you show off your sense of style in 2022.
Pick Out the Right White T-Shirt
When you think about the latest trends, a plain white T-shirt might not be the first thing you imagine. While this has long been a classic wardrobe staple, the summer of 2022 is all about finding the right one for you. Depending upon your style, you might choose to go with something loose and flowy that works with your favorite pair of straight-leg linen pants or adds a bit of modesty to a pair of leggings, you could even go with a couple staple white t shirt sundresses. Or, you could go with a midriff-baring baby tee paired with wide-legged jeans. Putting your unique spin on this time-tested favorite is what makes it fresh this year.
Find a Flattering Go-To Dress
If your social calendar looked a little spare over the past couple of years, then you're going to want to get ready for a season full of special events. People are socializing this summer more than they have in the past, and having some cute little sundresses available makes it easy to look amazing whether you're at an outdoor company barbecue or a poolside engagement party. When it comes to finding a dress, you've got tons of options. Sundresses with pockets are trending, and you'll love having a place to stash your phone and other essentials. Although people are wearing shorter hemlines for evenings out, you've also got the option to wear a maxi day dress for the ultimate comfort as you mingle with a crowd.
Bring On the Fa

ncy Footwear

Boots and sandals are being taken to a new level this summer. If you're more of the sandal-wearing type, then look for two-strap versions that elongate your legs and highlight your ankles. You'll also want to know that platforms are back. You can't go wrong with some high-soled boots paired with a mini skirt. Cowboy boots are also the number one trend right now, but if that's a bit much for your normal style, then try throwing on a pair of espadrilles with a thicker back sole to get the look without feeling like you're heading to the club.
Look Dazzling In 90s Neon
The 80s and 90s are back, and if there's one trend from those eras that you choose to embrace, it should be wearing a little neon. The more courageous fashionistas can go for a full-on pantsuit in hot pink and lightning yellow. Or, you might want to find a cute tote in neon green if you prefer to be a little more subtle. Shoes and drop earrings in neon shades are another fun option that you can throw on anytime you want to make a splash, or the easiest option could be finding a new bikini in one of these trendy colors – who says neon has to go out of style. 
Get That "Put Together" Look With a Matching Set
If you are of a certain age, then you can probably picture Cher's iconic skirt suit from "Clueless" from memory. While it's been a few years since the matching suit took center stage, you'll find that this year's trend is a little more casual. For this trend to look modern and not too stuffy, you'll want to find fun and whimsical patterns that fit in with wherever you are going. Think big bold seashells on your blouse and skirt, or you could go for a tropical top and capri set that blends into a beach scene without looking like you're trying too hard. If you're worried about looking too, "matchy matchy,' then just remember that that's the whole point. Once the trend passes, you can wear the elements of your outfit separately, which means you can wear it into next year's summer.
This year's top summer looks are perfect for adding a bit of individuality to every outfit. Feel free to play with bright colors and fun patterns that attract attention and show off your personality. Then, make sure to add some versatile pieces to your wardrobe that allows you to flow easily from the pool to an indoor brunch with your favorite friends and family. Don't be afraid of building your own capsule wardrobe along with trendy, you can never go wrong with both.