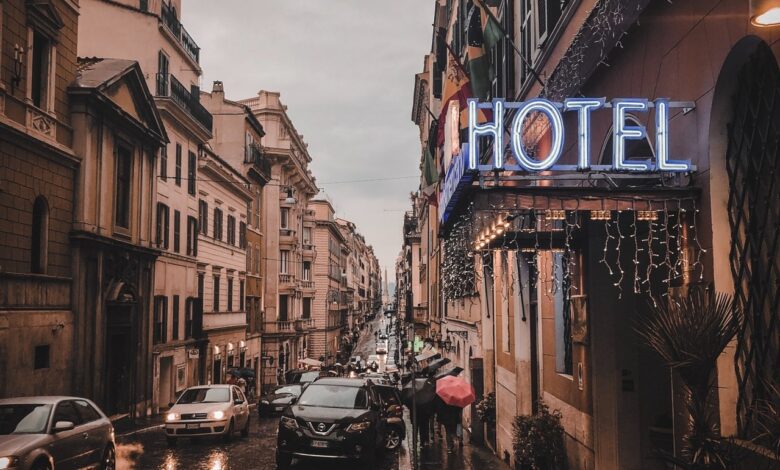 Holiday, summer season, and school vacations — all these things mean one thing to a hotel owner: more gold coins in the bag. 
Peak times are the best for hoteliers. In these times, we expect more people traveling to make the most out of their free time. Hotels and accommodation properties enjoy the influx of guests and higher demand. They get busier than usual and even raise their prices. 
High season, however, doesn't last forever. After the peak or high season, we'll have mid or shoulder season, and eventually the low or off-season. There will come a time when hotels struggle to attract guests and reach their maximum occupancy. And you know what that means: irregular cash flow and low returns on investment. 
If you're new in the hospitality industry, you might be wondering: how are we going to increase the revenue during the low season? Here are a couple of tips that may help. 
1. Set seasonal pricing 
As its term suggests, seasonal pricing means your prices for rooms go up and down depending on the demand of a particular season. Set promotional pricing rates during the low season, and premium pricing schedules during the high season. 
We understand that reducing rates is a step every hotelier wishes to avoid. However, it's the best option when the low season is taking a serious hit, especially when there's a global pandemic going on. No traveler can resist promos and discounts. A full hotel with a lower profit is better than an empty one with zero profit, right? 
There are several pricing strategies you can implement. You just need to keep an eye on the trends and what your competitors are doing. You can hire hotel revenue managers to make sure you get your pricing right. 
2. Reach out to loyal customers (and reward them) 
Hotel loyalty programs benefit both the guest and the hotel in many ways. Aside from making profits from regular customers, these loyalty programs allow hotels to easily reach out to their patrons and develop a stronger relationship with them, thus enticing them to visit again. 
During the low season, you can attract loyal customers by offering rewards they couldn't resist. This is your chance to express your gratitude to your repeat guests that have stayed loyal to your property over the years. These loyalty schemes may include: 
Discounts for their next stay

Discounts for referring a friend

Free room service

Exclusive package deals

Spa voucher

Loyalty member discount card
3. Introduce holiday packages in your hotel
Don't want to reduce rates? See if you can lure guests during low and shoulder seasons by offering some special deals. 
These include the following
Holiday packages 

Special occasion packages for accommodation and restaurants

Repeat-visit discounts and deals

Hotel room and dinner deal

Free drinks at the hotel bar

Discount vouchers for the spa

Complimentary shuttle services to the airport

Free breakfasts
4. Target new customer segments
If you only have one or two specific buyer personas that you usually target, the low season might be the best time to diversify. 
Take a look at your own customer data and communicate with clients to determine customer trends, wants, and needs. Forget the business-leisure dichotomy. Instead, identify specific niche markets including the following:
Generations:

Millennials, Gen Z, Gen X, and Baby Boomers. While Millenials still account for the highest number of trips per year compared to other generations, you may take a look into older generations (baby boomers) which are generally in their retirement years. They tend to have more free time and are more likely to pick low seasons for travel.

Wellness Travel:

A trip focused on mental and physical health) 

Bleisure Travel:

A trip that mixes both work and pleasure in one trip

Travelers with pets:

If your hotel is pet-friendly, you can help attract owners who just couldn't travel without their pets onboard. 

Families traveling with kids:

Families who are seeking cheaper hotel rates can take advantage of family package deals during the low season. 

Staycation:

Market domestic tourists.
5 Get creative: Organize special hotel events 
Want your hotel to stand out during the low season? Create unique experiences and new offerings that may help attract potential guests who are looking for travel experiences that are beyond the usual.
Level up your guests' vacation by hosting events and creating packages. You can offer spa packages and retreats, team-building retreats, weddings, and private events, and dine and stay packages. As for events, you may try to invite live performers, host art workshops and family events for families with kids to supercharge your bookings. 
Author Bio: Carmina Natividad is a passionate travel blogger who dreams of managing her very own hotel. This free-spirited damsel loves to share her insights about travel, lifestyle, personal finance, and business. To know more about hotels and hotel management, you may visit Rate Wise.