Gaming
3 Hole Washers Game—The Ultimate Stress Reliever
The Best 3 Hole Washers Game for Relieving Stress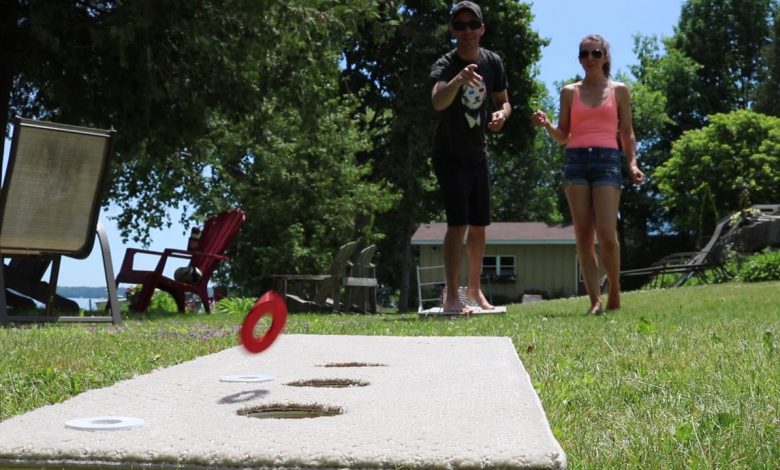 With most things going digital and user-friendly, it's important for people to take some time out and enjoy outdoor games. Outdoor games are many, and selecting the best for you can take some consideration. The 3 hole washers game is one such fun game that's played in the form of two teams with an equal number of players as per official rules. The goal is to toss washers into 3 hole washer boards to score. It's a tossing game a little like horseshoes but without the weight or the metal stakes.
Wondering Why 3 Hole Washers Game is an Ultimate Stress Reliever?
The game can be played in an open area like a park, tailgate parties, wedding receptions, and barbeques.
The game is stress-free to set up and learn. The 3 hole washer game rules are simple and can be learned by anyone, even a child, in a few minutes.
This game works on your social skills as requires everyone to play by the rules.
The activity is popular among both kids and adults and helps to burn calories.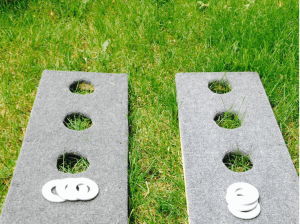 Which Equipment is Needed to Play 3 Hole Washers Game?
6 Washers (3 for each team)
2 washers game boards (3 hole washer boards)
There are several different types of 3 hole washers boards available that come in different price ranges. You can choose these boards with carpeted surfaces (great for beginners), light wood surfaces, or dark wood surfaces.
Which 3 Hole Washers Game Rules You Should Know Before You Step into Washer Game Play?
As per rules, washers game players stand at least 10 feet away from the washer boards. Six metal washers 3 for each team, are included with the boards.
To start, one team member from each team throws a washer towards a 3 hole washer board. The one who gets the highest points, or gets closest to a hole, chooses to toss first or second.
After deciding who will toss the washers first, players stand far behind the line of washer gameplay, which is the front of their board.
The first player will toss the washers into the opposite 3 hole washer board.
The second player will then throw all 3 washers into the opponents' washer boards.
After all 6 washers are tossed, the teams count the points scored.
The scoring of 3 hole washers game is as follows:
1) One point is awarded if the washer lands in the nearest hole.
2) 3 points are awarded if the washer lands in the middle hole.
3) 5 points are awarded if the washer lands in the farthest hole.
Washers' gameplay continues until one team reaches 21 points.
Washers game is one of the most entertaining and fun-loving games for backyard parties. It is a game that everyone enjoys playing and that no one can resist.
Conclusion
Washers Game is one of the best and the most trusted online destinations to visit if you wish to buy a top-quality washers game board at a discounted price with free shipping in the USA. Based in Omaha, they are the most recommended web portal to get the best information on rules to GET SET and GO in washer gameplay!